Ty Frank Fullmer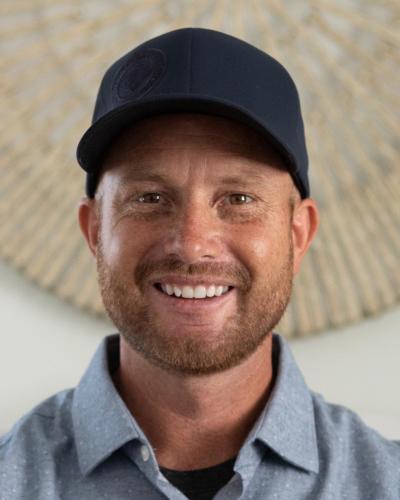 Ty Frank Fullmer, 36, passed into eternal life in a tragic car accident on March 24th, 2022. Syracuse was his home for the past 9 years as he served as the Chief Operations Manager at Fullmer Cattle Company.
Ty was the 7th child of 10 born to Que and Debora Fullmer. Ty's tender empathetic nature, friendly outgoing personality, and genuine care for both humans and animals made him a lifelong loyal friend to all that knew him.
At age 19, Ty served 2 years as a volunteer missionary for the Church of Jesus Christ of Latter-Day Saints in the Des Moines, Iowa area. In his service, he shared the message of the restored gospel of Jesus Christ through gospel discussions and deeds of service. He continued to live the principle that "when ye are in the service of your fellow being, ye are in the service of our God". Ty was quick to observe, to see a need, and fill that need with compassionate service and a smile.
Ty graduated with a Bachelor's degree in Communications from the University of Utah. While studying there he met Shontel King of Alta Loma, CA. They married in the San Diego Temple on July 1, 2011. After graduation, they began their Syracuse adventure, and were blessed with fraternal twins Fitz Eldon, Fey Ila and with Cohen Ty to follow 3 years later. Their family completed with their fourth child Willa Halene born in Utah.
Ty loved to ride motorcycles, horses, tell stories, mechanic, hunt, golf, fish, dance and make hilarious videos. He had a wit and gift for telling stories. His children were the highlight of his life and spending time with them was his greatest joy. He dazzled them with his elaborate bedtime stories that usually were tales of his childhood adventures.
Ty was loved and respected at Fullmer Cattle because of how he led his teams. He "trained in the trenches", led by example doing the hard work, acknowledged the importance of each worker, and inspired others to become better. Ty enjoyed hosting appreciation lunchesand fun competitions like "hottest pepper". Christmas was his favorite time as he played Santa and gave generous gifts to each of the workers. He will be sorely missed because he was dearly loved and respected, and no one could get a crowd laughing and on fire like Ty Fullmer.
Ty is survived by Shontel King Fullmer, children Fitz (8), Fey(8), Cohen (5), Willa (18 months) Saratoga Springs, UT. Parents Que and Debora Fullmer Denver, Colorado, brother Que Luke Fullmer Kersey, CO, sister Hanna Wattles Sandy, UT, sister Laura Olson (Josh) Gilbert, AZ, brother Rulon Fullmer (Ashlee) Greeley, CO, brother Zeb Fullmer (Holly) Queen Creek, AZ, brother Cody Fullmer (Brittany) Gilbert, AZ, brother Wiley Fullmer (Megan) Azle, TX, sister Tara Radmall (Garrett) Bennett, CO, brother Doc Fullmer (Mikyn) Davenport, FL.
Syracuse Memorial Service will be held at the Northrup Theatre on Main Street, Syracuse KS on Monday April 4th at 7:00 PM.
Viewing will be held on Friday, April 8th from 6:00-8:00pm at the LDS Meetinghouse 587 South Saratoga Road, Saratoga Springs, Utah 84045
Funeral Services held the following day, Saturday, April 9th at 11:00am with visitation prior from 10:00-10:45 am at the LDS Meetinghouse 587 South Saratoga Road, Saratoga Springs, Utah 84045
Burial to follow the same day.