Victor D. Mustoe Jr.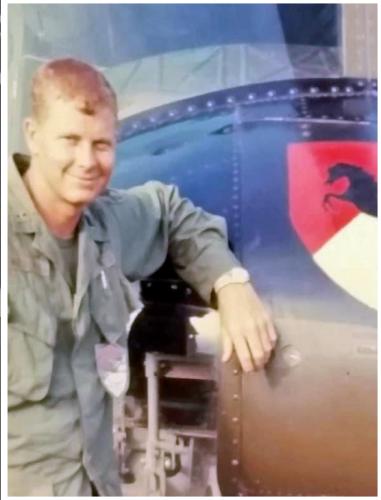 Victor D. Mustoe Jr. passed away on February 18, 2023 at age 79. The Celebration of Life, conducted by Brother Scott Moore, is 1 p.m. Sunday, February 26, 2023 in the chapel of Sellars Funeral Home, Lebanon TN. Inurnment in Middle Tennessee State Veterans Cemetery will be scheduled at a later date.
Victor D. Mustoe was born in Anaheim CA to Francis Keitzer and Victor D. Mustoe Sr. He retired from the United States Army Air Calvary and Air to Air Combat Instruction Pilot after 27 years as CW5 Chief Warrant Officer. He loved serving his country.
Chief Mustoe is survived by his wife Brenda Mustoe; children: Cherie (husband Christopher) Boyd and Michael Mustoe; daughter-in-law: Angel Gallups; and grandchildren: Quinn Mustoe, Kara Gilmer, and Molly Mustoe. He is preceded in death by parents Francis and Victor Mustoe Sr. Sellars Funeral Home, Lebanon TN, 615.444.9393.