FREE COVID-19 TESTING IN HAMILTON COUNTY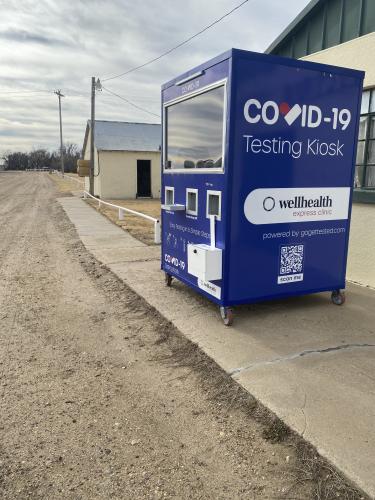 There is free COVID-19 Testing available at the Hamilton County Fairgrounds from 9:00 AM to 5:00 PM Mountain time. This is a drive up only, spit test. Do NOT eat drink or smoke 15 minutes prior to testing!
This is a PCR test that will take 48 to 96 hours for results. This will NOT tell you if you have ever had Covid-19. This is only to check if you have an ACTIVE virus.
The State of Kansas has provided the funding for it. If you test positive you will get a text or phone call immediately to let you know.
Set up your appointment by going to the website https://www.gogettested.com/. The website is now set up for Mountain Time appointments. They have reserved the fairgrounds until the end of December.