Hart Charged With Aggravated Arson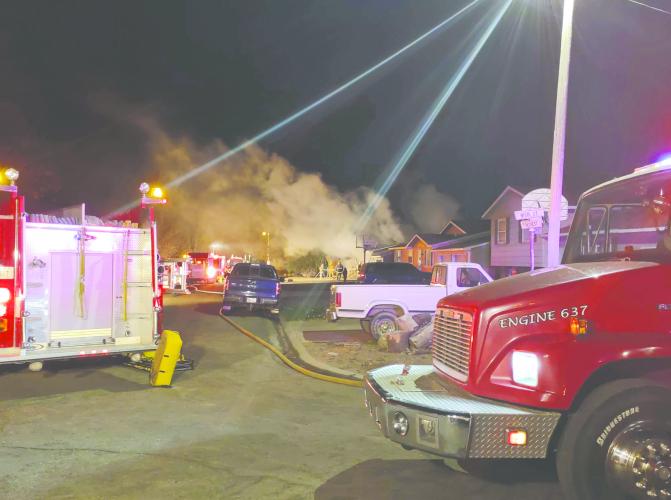 On February 1, 2021, Austyn Wayne Hart, 21, of Syracuse KS was charged with Aggravated Arson (Level 3 Person Felony) for the November 2020 fire at 1200 North Pinecrest. It states he intentionally, and knowingly by means of fire or explosives damaged/destroyed a dwelling - a single family residence at a time when human beings were in the residence. This crime resulted in a substantial risk of bodily harm to such persons.
His bond is set at $35,000.00 for this charge.
In the November 19th edition of The Syracuse Journal, we reported that fifteen year old Ian Brummett, smelled smoke and woke Shane Herrera. They got out but the house but all the contents were destroyed. It was a total loss - from bicycles to a car seat to clothing and memories. The family walked away with the clothes on their backs.
This charge is in addition to the Arson Level 7 charge for the Davis Motors fire on Sunday, October 18th.
He was previously arrested on December 14th for Battery, Contribute to a child Misconduct, and Furnishing Alcohol to a Minor.
He is currently housed at the Hamilton County Jail.
All suspects are innocent until proven guilty.
photo courtesy of Garett Shamburg