HOMECOMING WIN!
The Syracuse Bulldogs Varsity Football team scored their first win of the season at Homecoming last Friday! They defeated the Stanton County Trojans 28-0.
Homecoming King and Queen were Junior Diaz and Ashlyn Finlay.
School spirit was evident during Spirit Week. Friday came filled with its own excitement and everyone sporting their "We love our Bulldogs" attire.
The parade began at 2:30 as elementary kids waited along Main street, the paras and teachers led them in cheers and fun activities. They were all pumped for the parade.
The parade made its way down Main Street with junior high and high school cheerleaders first followed by the class representatives who rode in pickups, mixed in with the class floats.
The Homecoming theme was "You Belong" and it was evident each class had been busy each evening, preparing floats for the parade.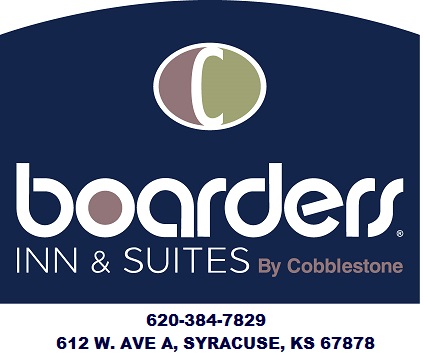 The junior class won with their message, "Dear Trojans, You Belong on the Other side of the Creek". Riders depicted a scene of a battle between the Hamilton County and Stanton County line.
The seniors took second place with the "Trojans Belong Under," theme.
Third place went to the sophomores with their float "Sorry Trojans You Don't Belong" with students dressed as the trojans being captured and put in cages by students, a referee, and "Spike" the Bulldog.
Fourth place went to the freshman class with a sign on the front depicting the score of Bulldogs 50, Trojans 0.
One highlight was Steve Hefty leaning on a walker, portraying the "old man" in the movie UP with a poster on the side saying "The Endzone Must be Explored."
Then it was pep rally time! Cheerleaders threw candy to the crowd. They performed the school song followed by several cheers.
A crowd favorite was teachers busting a move. Caitlyn Bowman, Tomas Gonzalez, Kendra Fyler, Jordan Wahlmeier, Steve Hefty, Tom Zuzelski, and Trudi Rash each paired with a cheerleader showing off their moves and jumps in unison with the cheerleader. The final pair, Jeff Mathias and Barney the Bulldog rounded out the skit.
Next came a game of Tug of war and where the homecoming candidates faced off in an egg toss contest.
The Bulldog Shuffle had kids from all grades come participate on the field.
The anticipation of the day continued with the introduction of the candidates at the stadium a few minutes to the kickoff off the game between the Bulldogs and Stanton County Trojans. Then the SHS cheerleaders raised the flag and vocal music instructor, Modene Watie, performed the National Anthem.
Off in the distance, a rumble could be heard, and all eyes were on the sky. Soon, three planes flew over. The fly over was made possible by Mark Davis in his YAK 52 with two of his friends, one from Oklahoma, the other from Dallas in their French Epsilon military trainers. "The two were in town for the Fly-In and also helped with formation training certification for two pilots from Lamar. They were happy to help with a fly over at the ballgame," said Davis, "They landed, fueled up and we all headed back up!"