Rodriguez New Museum Director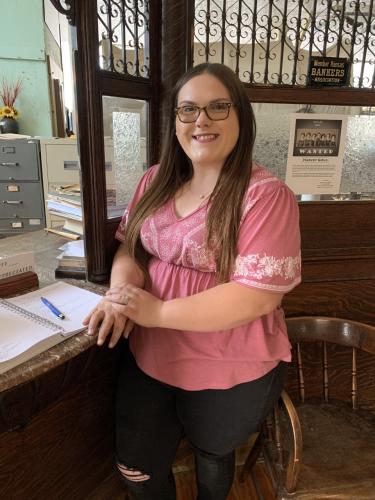 The Hamilton County Historical Society is pleased to announce HunterRodriguez has been hired as the new director of the Hamilton County Museum as of May 25.
Born and raised in Syracuse, Rodriguez is the daughter of Jamie and Skyla Todd and graduated from Syracuse High School in 2016 and is married to Omar.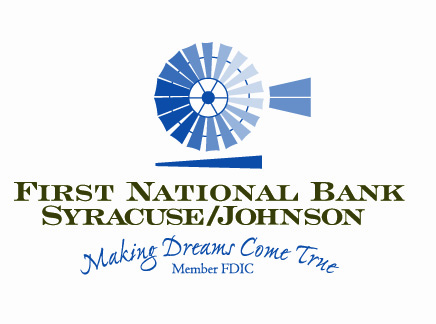 "I saw the museum was closed, and I wanted to help out!" said Rodriguez. She is enjoying learning about the exhibits and is excited to learn about all the artifacts. "I love everything, it's all so interesting."
Marcia Ashmore, president of the Historical Society shared they were impressed by Hunter's enthusiasm and her desire to keep the museum open, "And she speaks Spanish which is a plus."
Ashmore would like to see the community more involved in the museum. She explained one way is to simply come visit the museum! "We have some people in the community who have never been to the museum and their presence would be awesome, and if they have been in, there's always something new to see that you may not have noticed before."
Exhibits are donated and when an item comes in, a form is filled out and logged into the records, it then becomes the property of the Historical Society. "This has changed due to insurance restrictions" explained Ashmore, "In the past, items donated were still property of the donors and could be taken in and out of the museum."
Members of the board of directors including Ashmore are Scot Schwieterman, vice president, Marleen Ashmore, secretary, Taryn Parks, Rusty Wharton, Henry Herrmann and Jason Ochs.
Hours of operation are Monday – Saturday, 9-12 and 1-4:30. Hunter works Monday through Friday, with volunteers on Saturdays. "If someone is willing to help on Saturdays, we would welcome the help," said Ashmore.
"We appreciate the community's support and invite them to visit the museum and see their tax dollars at work," said Ashmore. If anyone would like to donate to the Historical Society, Ashmore reminds the community it is a 501(c)(3), meaning their donations are tax deductible