Wheat Harvest is Underway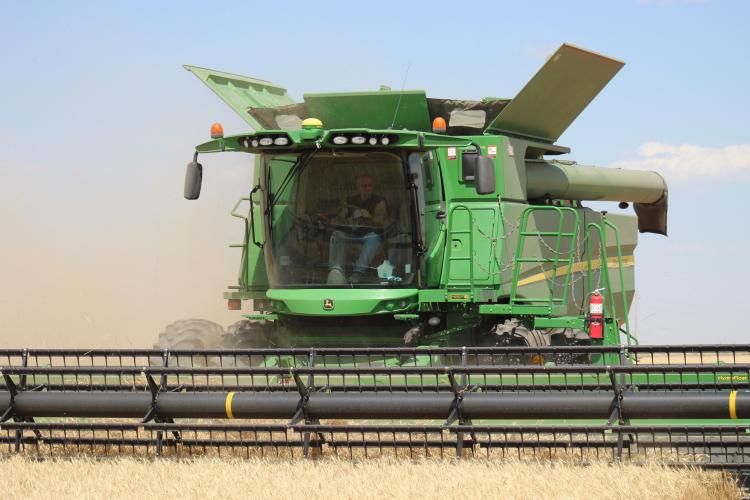 Every year the harvest is nail biting as weather and bugs factor in to the possible bushels per acre.
This year drought and high winds are the main factors into the rush to get it in the bin. As wheat shatters, the urgency is higher. Coronavirus also played a role in harvest as crews wondered if their harversters from South Africa could get here. Most of the ones we spoke with said it had been just in the nick of time.
Many crews are still in Oklahoma finishing up and headed this way.
On Tuesday with hot winds and dry conditions Hamilton County wheat harvest got underway.
Mark Akers of Akers Farm pulled the combine in the field on a windy, dry afternoon on Tuesday, June 16, hoping for the best, as the insurance adjuster had told him. It did not take long before his suspicions were correct. Although the wheat is an average height with large heads, upon inspection, the kernels are small and shriveled by the freeze and adverse conditions of late.
Mark said, "I thought I had a chance for a good wheat crop because I had a good stand, because it was farther along than some, it was destroyed by the late freeze."
Others are reporting shattered wheat from the high winds. We will keep you posted and we pray everyone is careful and stays safe and the harvest is bountiful!