Where Are They Now? Judy Schwieterman Kocher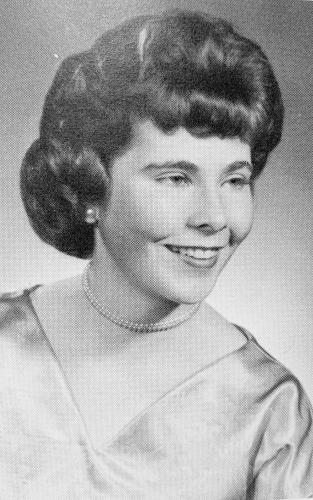 During the heat of the Viet Nam War, sometime in 1966, Harold Kane was an airplane mechanic in De Nang in the Republic of Viet Nam, when a "Nightingale," a C9, flew in at night. They didn't accept aircraft at night because enemy missiles came out of nowhere under the cover of darkness. The C9 was shot up and sustained serious damage to the wing. Sgt. Harold Kane met the plane with some indignation, but encountered a young nurse, "She was probably 5'5" tall, all of 90 pounds, and meaner than a junk yard dog." The Lieutenant was part of the medical flight crew, picking up patients, enroute to Saigon and then flying on to Langley Air Force Base in Virginia. She needed the plane fixed immediately. Harold asserted that he couldn't work on the plane with people on board. She fired back, "How can I off-load this plane!?" To emphasize the critical urgency of this mission, the nurse walked Sgt. Kane onto the plane and into the most surreal world he would remember to this day, "I never saw so many litter patients in my life. The litters were hanging from chains in the aircraft and carefully placed everywhere on the floor of the plane. You just had to see it to believe it." There were no more words needed to convince him to start to work on the damaged plane. Sgt. Kane and his crew went to work and fixed the wing, authorizing a temporary certification of the repairs to get the plane to Saigon. "I made her promise me that they would stop in Saigon." He never heard whether they made it or not.
Sometime later, Sgt. Kane's commanding officer received a letter from that nurse, Lt. Judy Schwieterman, detailing how they had made it all the way to Virginia in that very plane. He never forgot those dozens of wounded soldiers on litters and gurneys or Lt. Schwieterman, the nurse that fought for them to get safely back to the United States. It wasn't until he moved to Syracuse, Kansas, and found Judy Schwieterman at the Hamilton County Health Department, that he learned he had moved to the hometown of the other Judy Schwieterman, the passionate and fiery nurse he had remembered for decades. "She may remember it differently, but it's as clear to me today as it was that day." Harold, now resides in Grove, Oklahoma, and has never met Lieutenant Judy (Schwieterman) Kocher. Regardless, he passionately re-tells this experience as one of the highlights of his 27-year military career.
The heroic legend Harold Kane remembers and extols, the Viet Nam veteran and passionate combat nurse, Judy (Schwieterman) Kocher, is the veteran we celebrate in this very special 2021 Veterans Day edition of "Where Are They Now?" Let's go back in time to where it all started:
In 1929, W.J. Schwieterman, one of eleven children, came to Hamilton County from Ohio. In 1942, he married Pauline, also one of eleven children, and purchased a farm on the south side of Highway 50, just east of Syracuse. Judy would be the first of eight Schwieterman kids born at the Donahue hospital, followed by Dave in '44, Jean in '45, Luke in '46, Bart in '49, Omer in '52, and Kent, born in '58 when Judy was sixteen years old.
Although W.J. and Pauline lived only a mile out of town, at the home where Kent and Tina Schwieterman live today, Pauline and the kids went to town only to attend church. With four toddlers and infants, grocery shopping was more than an ordeal, so W.J. picked up groceries when he went to town. Other than a few necessities, the Schwieterman family was relatively self-sufficient. They grew their own pork, beef, chicken, milk, eggs, and from those, made their own cottage cheese and butter. The garden provided for all of their vegetable needs. One of W.J.'s brothers lived in Colorado, where they got enough cherries, apricots, and pears to can and store through the winters. Pauline canned everything and stored them in the cellar.
Every Sunday, the Schwieterman family attended St. Raphael Catholic Church, where each child was baptized and later confirmed. At church on Sunday, Judy met her first friends, who would also be her class mates for the next twelve years. Kathryn Moorman, Vickie Gleason, and Pete Morales were her first friends, outside the family.
Subscribe to read more today!