Beverly Jane Pollart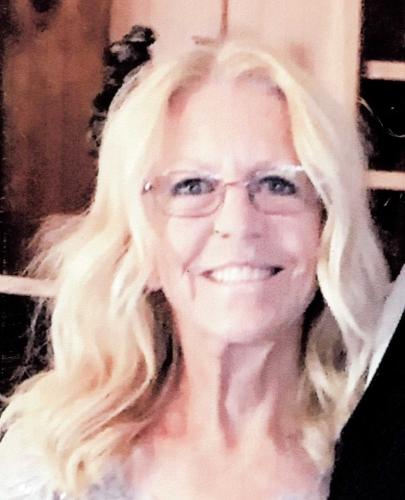 Funeral services for Beverly Pollart will be held at 11:00 a.m., Saturday, February 18, 2023 at Valley Memorial Funeral Chapel in Holly, Colorado with interment to follow in the Holly Cemetery. Deacon Allan Medina will be presiding. Recitation of the Rosary will be held prior to the funeral service at 10:30 a.m. Per Bev's request, there will be no public visitation.
Beverly Jane Pollart passed away peacefully on February 12, 2023, at UCHealth Memorial Central in Colorado Springs, Colorado at the age of 76. She was born June 21, 1946, in California to Floyd and Edith (Martin) Jackson of Oklahoma. Bev was married to Michael Leo Pollart from August 30, 1986, until his passing on February 4, 2022.
Bev is survived by her children, David (Sandra) Peterson of Australia, John Peterson of Lithia, Florida, Brady (Christina) Pollart of Pueblo, Colorado, Malinda (Dennis) Lehman of Tribune, Kansas, Michelle Pollart of Lamar, Colorado, Laura (Chris) Dorr of Surprise, Arizona; grandchildren, Ralph, Lewis, Craig and Nicholas Peterson, Tristan and John Michael Peterson, Olivia Sams, Andrew Bregar, Hailee and Brayleigh Pollart, Paisley and Kyle Swope, Michael and Macie Lehman, Cason Pollart, and Clara Dorr. She is also survived by her siblings as well as numerous nieces, nephews, and friends.
She was preceded in death by her parents; husband, Mike; and their grandchild, Macinzie Lehman.
Memorial contributions may be made to St. Francis de Sales/Our Lady of Guadalupe Catholic Church or a charity of donor's choice in care of Valley Memorial Funeral Chapel, P.O. Box 950, Lamar, Colorado 81052. To leave online condolences please visit www.valleyfuneralcremation.com. Funeral arrangements are under the direction of Valley Memorial Funeral Chapel.