Curtis Clifton Young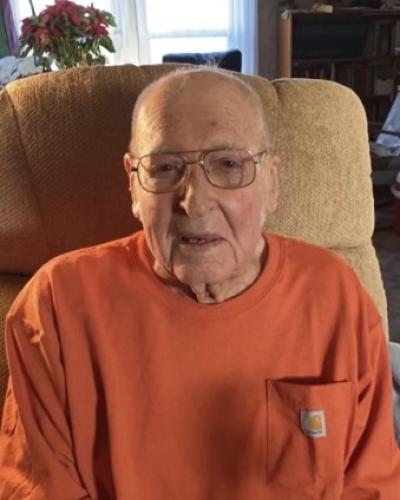 Curtis Clifton Young, 80, died Friday, December 24, 2021, at his home in Lakin, Kansas. He was born June 17, 1941, in Lakin, Kansas the son of Otis & Helen (Uhler) Young.
Curtis has been a lifetime resident of Lakin. He attended Lakin schools and graduated from Lakin High School in 1959. He then attended Garden City Junior College and then earned a Bachelor's degree from Fort Hays State University. Curtis then entered the United State Army where he served until February of 1973. After the service, he returned to Lakin where he worked as a farmer and stockman. Curtis was a member of the First Christian Church in Garden City. He was also a member of the Fiddler and Pickers, and volunteered at High Plains Retirement Village. He enjoyed spending his time Bowling where he sponsored his team "Young Farms," calling Bingo and playing cards.
Survivors include a sister-in-law Shirley Young of Lakin, Kansas; Nieces and Nephews Bobbie (Kirk) Newport of Lakin, Kansas, Carrie (Jeff) Gnagy of Wichita, Kansas, Gary (Chris) Gilbert of Lakin, Kansas, and Jimmy Gilbert of Garden City, Kansas; 12 Great Nieces and Nephews; and 3 Great Great Nieces and Nephews. Curtis is preceded in death by his parents; a sister LaVelda Young; and a brother Clarence Young.
A graveside service will be held at 2:00 p.m. on Thursday, December 30, 2021, at the Lakin Cemetery in Lakin, Kansas with Rev. Rita Stockton and Larry Alexander officiating. Military Honors will be conducted by the Kansas Army National Guard and the American Legion District #8 Honor Guards. Friends may call from 4:00 p.m. to 8:00 p.m. on Wednesday and from 9:00 a.m. to 1:00 p.m. on Thursday all at Garnand Funeral Home in Lakin, Kansas. The family suggests memorials given to the Kearny County Senior Center or High Plains Retirement Village Activities, both in care of the funeral home. Condolences may be given at garnandfuneralhomes.com.
Arrangements by: Garnand Funeral Home: 508 N. Main St., P.O. Box 91, Lakin, Kansas 67860
620-355-7575