Curtis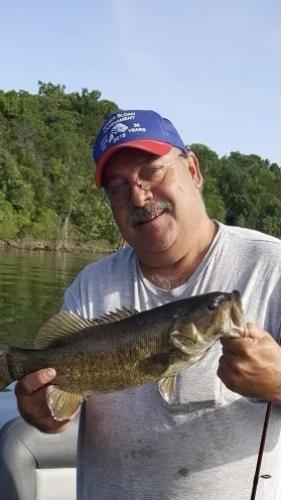 Curtis Allen Dowell, left this Earth on Monday January 3rd in Springfield, MO at 8:30 AM, at the age of 61.
Curt had lead a rich and adventurous life, he was a person to enjoy life to the fullest. He was born December 29, 1960 in Syracuse, KS to Charles & Gaylene Dowell. Curt worked in numerous capacities throughout his amazing life, including at his family's auto parts store Triple D in Syracuse, KS and most recently at Kime's Auto Parts in Berryville, AR. His occupation was a second thought to pursuing his real passion of, spending time with his grandchildren and on Table Rock Lake. Curtis moved to Shell Knob, MO on May 7th, 2005 to enjoy life on the lake and time with his parents in their golden years. Anyone who knows Curt knew that he was an avid Kansas City Chiefs fan and enjoyed passionately rooting for the Kansas Jayhawks as well.
When he wasn't cheering on his favorite teams, he enjoyed spending time with his children, family and friends at the Fraternal Order of Eagles Post# 4155. Joining the FOE on August 16th 2006, he made friends quickly, being a charismatic man who could light up a room and had an anecdote for every story. A man with a heart of gold and a love of cooking delicious food for others, he will be greatly missed.
Curtis is survived by his Mother Gaylene Dowell, Brother Jim Dowell & Sister Rea Czernicki. Curtis had Three Children, his son Austin (Courtney) Dowell, his daughter Saraya (Taylor) Lewis & his youngest daughter Albani Dowell all reside in Southwest Kansas. His greatest achievements are his grandchildren, Bronwyn & Brooklyn Lewis, Remi Dowell and Lucas Cline.
Our entire family wants to extend a heartfelt thank you for all of the prayers and support during his valiant fight, his spirit will live on through all of us. So share his stories and tell his jokes and celebrate the life of Curt!
In accordance with his wishes his body will be cremated and will have a small graveside service Thursday January 13th at 4:00 PM CST in Shell Knob, MO at the Fohn Cemetery. In the words of Curtis "It's not good bye, it is LOVE YOU LATER"!
Donations made in lieu of flowers to Central Community United Methodist Church 25682 State Highway YY
Shell Knob MO 65747
(417) 858-6707 https://www.ccumcshellknob.org/give/