Dale Lee Simmons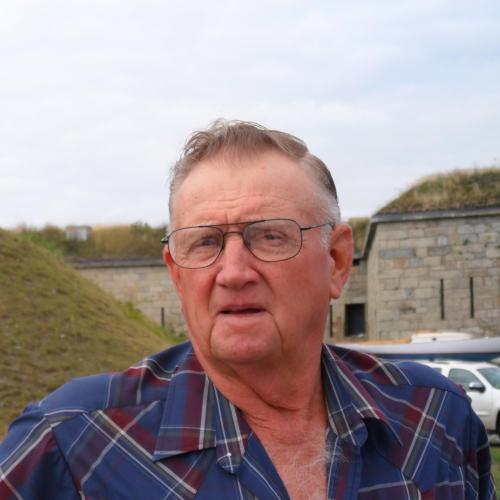 A Memorial Service for Dale Simmons will be held at 10:00 a.m. on Saturday, August 6, 2022, at the Hartman School Gymnasium in Hartman, Colorado,with Pastor Jason Kirkpatrick officiating. Inurnment will follow in the Hartman Cemetery. Per Dale's request, cremation has taken place and there will be no visitation.
Dale Lee Simmons passed away on July 30, 2022, in Colorado Springs, Colorado, at the age of 81. He was born on February 23, 1941, in Pratt, Kansas, to John and Theda (Carr) Simmons.
Dale grew up in Pratt, Kansas until he was seven years old. The family then moved to Hartman, Colorado,where he played basketball for the Hartman Bears. Dale graduated with the class of 1959, the last class to graduate from Hartman. He was united in marriage to Frances Leah Dennis on August 30, 1959. To this union, four children were born.
When Dale was only seven years old, he began driving a tractor. After his father's death, Dale took over the family farm at the age of 15. He farmed until partially retiring in 2017. Dale continued to swath hay and operate a grain cart until his passing. Dale served on the Fire and Ambulance Board, Hartman Town Council, and as mayor for several years.
Dale is survived by his wife, Frances Simmons of the home; four children, Denise (Bob) Fazzino of Canon City, Colorado, Dennis (Jackie) Simmons of Hartman, Colorado, Dean (Jessie) Simmons of Hartman, Colorado, and Donna (David) Woodward of Port Orchard, Washington; eight grandchildren, Melissa Swope Woodward, Jeremy (Lindsey) Woodward, Dustin (Grace) Simmons, Kayla (Jason) Kirkpatrick, Dawn (Sean) Kelley, Sean (Krissy) Woodward, Gayle (Clay) Tatum, and Erin (Burley) Jerina; 18 great grandchildren; brother, Robert (Mary Rita) Simmons of Lamar, Colorado; sister, Ginger (Andy) Pittman of Arkansas; many other relatives and a host of friends.
He was preceded in death by his parents; sister, Karen Cook; and stepfather, Herschel Melton.
Memorial contributions may be made to Holly Fire and Ambulance or the Town of Hartman in care of Valley Memorial Funeral Chapel, P.O. Box 950, Lamar, Colorado 81052. To leave online condolences, please visit www.valleymemorialfc.com.