DAVID GLENN HESS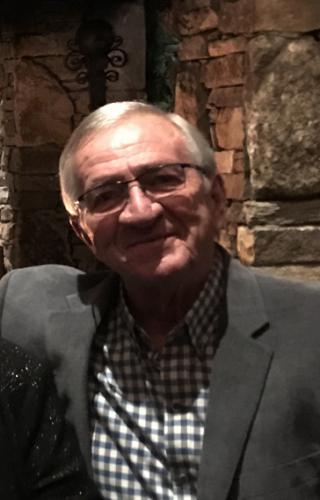 Dykes Funeral Services: Walsh, Colorado
David "Glenn" Hess, 72 died July 29, 2021, at his home. He was born April 17, 1949, in Syracuse to Earl & Wilma Hess.
Glenn graduated from Syracuse High School in 1967 and attended Hutchinson Community College and Kansas State University.
Glenn served in the US Army from 1969-1971. He served as a company clerk and legal clerk in South Korea. He grew up working for the family-owned business, Hess Lumber Company and later became an owner. After the business sold, Glenn went to work for the City of Syracuse and retired in 2019. Glenn enjoyed serving his community. He was a Coach for Little League Rotary Team, Member of the City Council, Rotary Club, and American Legion, lifetime member and Elder of the Presbyterian Church. Glenn loved all sports and sponsored the local 10K Road Race. Some of his favorite memories were attending Kansas State University sporting events and other track and field events around the state.
On December 15, 2018, he married Kathy Acre, in Syracuse. They shared many memories in their short time together.
Surviving are: wife Kathy Acre Hess; brother Alan Hess (Eugena); sister LeAnne Hess; daughter Andrea Wood - Cedar Bluff, Iowa; daughter BriAnne Chayer (Monty) – Linn Valley, Kansas; daughter Regina Dempewolf (Wayne) – Littleton, CO; son Shawn Stringer (Melissa) – Burlington Iowa; daughter Kristi Green - Walla Walla, Washington
Grandchildren: Jake, Payton, Alyson, Rex, Lindsey, Jared, Rylea, Conor, Shaye, Christopher, Jarin, Taylor, Katelyn, and Seth
Glenn was preceded in death by his parents Earl & Wilma Hess of Syracuse, Kansas.
Graveside service will be 9:30 a.m. Wednesday, August 4, 2021, at Syracuse Cemetery with Pastor Joe Gould officiating. Military honors will be conducted by Syracuse American Legion.
In lieu of flowers, memorials are suggested to First Presbyterian Church, 302 E. Ave. F, Syracuse KS 67878 or Syracuse Animal Shelter, c/o City of Syracuse, P.O. Box 148, Syracuse KS 67878. Memorials may be sent directly to Dykes Funeral Services (www.dykesmemorialchapel.com), P.O. Box 532, Walsh, Colorado 81090.