Delores LaJean Lindsey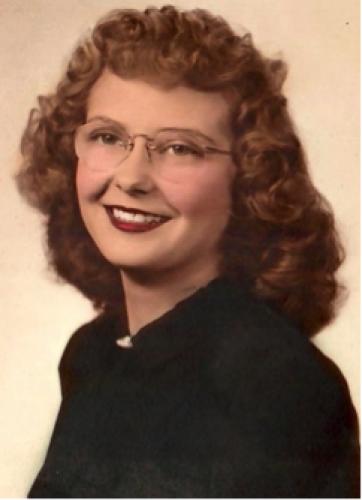 Delores LaJean Lindsey (DeeDee) passed away on Thursday May 5th, 2022, at the age of 89 at Mackenzie Place in Colorado Springs, Colorado. She was born on June 30, 1932, in Jetmore, Kansas the daughter of Marshall Leon Portlock and Myrtle Gertrude (Swisher) Portlock.
DeeDee attended Syracuse High School and graduated in 1950. In January of 1951, she married a classmate, Eugene Brent Lindsey, at the First United Methodist church in Syracuse where both had been members since childhood. To this union two children were born: Brenda and Brent. They moved to Lakin, Kansas in 1952 and to Colorado Springs in 1966.
During those years in Lakin, DeeDee started her college education as a part time student travelling to Garden City Community college. She received a Bachelor of Science in Education on January 27, 1969, from the University of Colorado. Soon thereafter she started teaching Second and then Third grade at Steele Elementary School until her retirement in 1991. She loved children and enjoyed her time in the classroom. She was particularly interested in music and sang in the First Methodist church choirs of Syracuse, Lakin and Colorado Springs.
She is survived by her son Brent Lindsey (& wife Maria), Brenda Lindsey Tagen; grandchildren Alexandra Tagen, Lindsey Tagen, Alexander Lindsey and Grace Lindsey; and many nieces and nephews.
Funeral Services will be held on Saturday, May 14, 2022 at 10:00 AM (MDT) at the Fellers Funeral Home LLC in, Syracuse, KS. Burial will follow at the Syracuse Cemetery, in Syracuse, Kansas.
In Lieu of Flowers memorial contributions may be payable to Delores Lindsey Memorial Fund, and sent in care of Fellers Funeral Home LLC, P.O. Box 1253, Syracuse, KS 67878. 620-384-5100.