Donetta Ann Westeman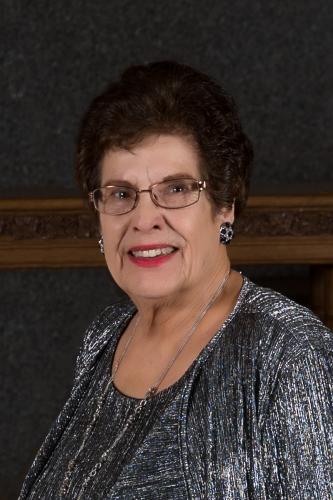 Donetta Ann Westeman, 77 of Syracuse, Kansas passed away on Saturday, July 4, 2020 at Stanton County Hospital. Donetta Ann Donnel was born on August 5, 1942 in Syracuse, Kansas the daughter of Preston and Bertha Donnel. Donetta grew up on the family farm north of town with her brother Frank and two sisters Claudene and Sandra. She was a proud graduate of Syracuse High School in 1960 and that never faded as she enjoyed watching her grandaughters Mandy and Macey in their school endeavors over the years. She married the love of her life, Rodger Westeman, on July 14, 1961. They made a home in the Bear Creek community where they farmed and raised two children Mike and Shelly. Donetta or Doni as she was known to close family and friends enjoyed cooking, canning, shopping, occasional gambling at the casino or horse races, and camping in the mountains or boating at the lake. Doni had a love of life, and was loved dearly by family and friends.
Donetta is preceded in death by her husband Rodger Westeman, parents Preston and Bertha Donnel, brother Frank Donnel, and sister Claudene Ross and husband Larry Ross. She is survived by her son Mike Westeman and wife Stephanie; daughter Shelly DeWeese and husband Thad all of Syracuse, Kansas; grandaughter Mandy Palmer and husband Clint of Dodge City, Kansas; granddaughter Macey DeWeese of Syracuse, Kansas; great granddaughter Aubrey Palmer of Dodge City, Kansas, sister Sandra Baldwin and husband Bob of Jasper, Arkansas; sister-in-law Treva Arnett and husband Larry of Belle Plain, Kansas; and numerous nieces, nephews, cousins, family members, and friends.
Visitation will be held, from 3:00 PM to 7:00 PM on Tuesday, July 7, 2020 at Fellers Funeral Home LLC in Syracuse, KS. A graveside funeral service will be held at 9:30 AM MDT on Wednesday, July 8, 2020 at the Bear Creek Cemetery in Hamilton County. Condolences and memorial contributions can be made to Hamilton County Library, First United Methodist Church of Syracuse, or Bear Creek Cemetery and sent in care of Fellers Funeral Home & Monuments LLC, P.O. Box 1253, 401 N. Sumner, Syracuse, KS 67878. 620-384-5100