John Ronald "Ron" Squire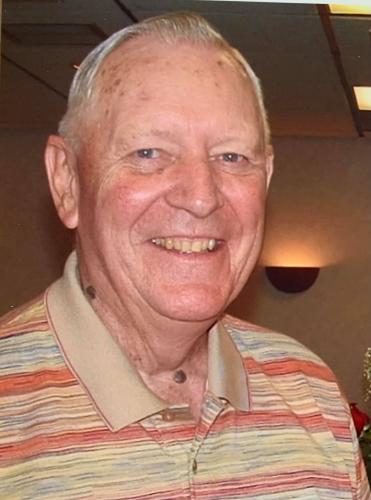 John Ronald "Ron" Squire, age 87, passed away Tuesday, July 6, 2021 at St. Catherine Hospital in Garden City, Kansas. He was born July 3, 1934 in Syracuse, Kansas the son of William A. and Rosa (Fulton) Squire.
Ron graduated from Syracuse High School. After high school he continued to work on the family farm.
He was united in marriage to Lola Brownlee on June 9, 1957 at the Burdett Methodist Church in Burdett, Kansas. She proceededhim in death on October 19, 2019.
Ron then went on to serve his country in the United States Army. Returning from the service he went back to working on the family farm. Then going to work for KDOT.
In 1982 he moved to Garden City, Kansas going to work for Kansas Department of Water Resources, Retiring in 1991.
Ron was a member of the Bible Christian Church in Garden City, Kansas.
He was an avid sports fan. Always watching a ballgame whether it be football, basketball or baseball. His favorite teams being K-State, Kansas City Chiefs and Kansas City Royals.
Ron was proceeded in death by his parents, wife, sisters June Nickerson, Vera O'Neal and brother Bill Squire.
He is survived by his sister Nell Lewis of Vernal, Utah and many Nieces and Nephews.
Graveside services will be held on July 10, 2021 at 11 am MST at the Syracuse Cemetery in Syracuse, Kansas
Visitation will be held on Friday, July 9, 2021 from 10 am – 8 pm CST at Price & Sons Funeral Home in Garden City, Kansas.
Memorials are suggested to the Bible Christian Church or Garden Valley Retirement Village in care of Price & Sons Funeral Home, 620 N. Main St., Garden City, Kansas 67846