Judith 'Judy' Kay Kurz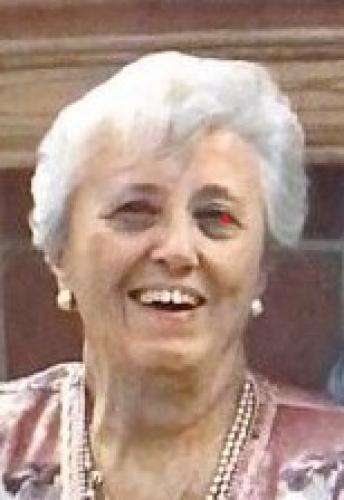 Judith 'Judy' Kay Kurz, 78, formerly of Hutchinson, passed away August 28, 2021, at Ascension Via Christi Hospital St. Francis, Wichita. She was born August 31, 1942, in Hutchinson, to Robert Dever and Billie (Calvin) Elser.
Judy was a 1960 graduate of Hutchinson High School. In subsequent years, she served in various leadership positions within the Order of the Eastern Star, the Social Order of the Beauceant, Kearny County Wheathearts, Kansas Wheathearts, the Kearny County Wheat Queen Pageants and the Hamilton County Queen Pageants.
On October 22, 1960, Judy married Robert 'Bob' Keith Kurz, in Hutchinson. They shared over 60 years of marriage. Their early years (1962-1964) included stints in Colorado, California, and Alaska, where Bob served in the Army. They spent most of the remaining years living in Western Kansas, supporting the Kurz family farm, and raising their two children, Rob and Toni. During this period, Judy held multiple office management positions in Syracuse, Kansas, and served as a Postal Service officer in Coolidge, KS. In 2012, Bob and Judy relocated to Hutchinson, where they joined the South Hutchinson United Methodist Church and participated regularly in its fund-raising activities. In late 2019, they moved to the Kansas Masonic Home in Wichita.
Judy was a wonderful mother, Nana, and great-grandmother, and deeply cherished time with her family, church community, and fellow members of the organizations in which she served. She also enjoyed camping, boating, and traveling with Bob and their kids. At home, she was an avid reader and loved connecting with others on the computer. Judy's hobbies included bird watching and playing cards, and she enjoyed collecting stamps as well as ornamental models of rabbits and Santa Clauses.
Judy is survived by: husband, Robert Kurz of Wichita; daughter, Toni (Kevin) Clinton of Knoxville, TN; son, Robert W. (Emily) Kurz of Lansing; grandchildren, Kenneth Clinton, Katie Clinton, Maggie Clinton, Jonathan Clinton, Ashtin (Branson) Ruddell, Abby Kurz, Benjamin Kurz, Harrison Kurz, Nicholas Kurz, and Sophie Kurz; great-grandchildren, Rhys Clinton, Blake Clinton, and Elliott Ruddell; sister, Christina Higdon of Hutchinson; and numerous nieces and nephews.
Judy was preceded in death by her parents and a brother, Wayne Elser.
Memorial service will be 2 p.m. Saturday, September 4, 2021, at the South Hutchinson United Methodist Church, 206 E. Avenue E, South Hutchinson, with The Reverend Mike Rose officiating. Friends may sign the book from 9 a.m. to 5 p.m. Tuesday, August 31, 2021, through Friday, September 3, 2021, at Elliott Mortuary, and from 1 p.m. to service time Saturday, September 4, 2021, with the family present at the South Hutchinson United Methodist Church.
Memorials are suggested to the South Hutchinson United Methodist Church, in care of Elliott Mortuary and Crematory, 1219 N. Main, Hutchinson, KS 67501.