Linda Donnelly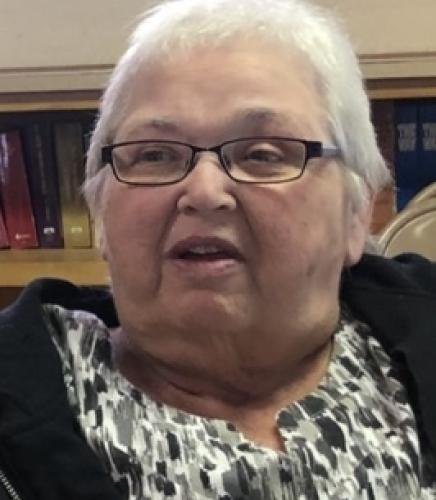 On December 10, 2021, we lost a gentle soul in Linda Donnelly. She has left our sides to sit down at a table in Heaven playing cards with her brothers and sisters who passed before her.
She was born in Concordia, Kansas on April 9, 1947, to Ed and Velma Donnelly. The youngest of 11, I'm sure she had to fight for her position. She graduated from Syracuse High School in 1965. Linda went on to Emporia State Teachers College where she received her degree. After graduating, Linda went on to work for The Farm Service Agency through the IRS, traveling across Kansas. Eventually, she ended up in Denver working as a tax consultant. Joining her adventuresome brother Ron, Linda moved to places like South Haven, Michigan, Springfield, Illinois, Gallup, New Mexico, Amarillo, Texas, and eventually back to the Denver metro area. During this time, she was working in the tax preparation world. Back in Denver, Englewood to be precise, where she owned and operated ProTax, she worked countless hours in the office or going to people's homes preparing their taxes. She knew she could count on seeing her family at tax time, asking her to save their family fortune from going to their uncle… Uncle Sam. After retiring, she moved to Brookdale Meridian Assisted Living in Englewood, Colorado. Her last move was to an assisted living community in Lakin, Kansas where she was surrounded by family, her sister Neva for a short time, nieces Sandra Wright, Sherie Gibbens, nephews Dan Maxfield, Garret Shamburg, and sister-in-law Kathleen Shamburg. Linda quickly made friends, and every afternoon she was out playing cards or marbles and just having fun conversations.
If she wasn't playing cards at family gatherings, she would just sit and watch, watch the conversations going on, watch her nieces and nephews banter with each other (which sometimes she would join in) and grand-nieces and nephews running around. Always with a smile, soft spoken and always had a kind word, that is just how she was. Quotes from some of her nieces are that "She was just fun to be around." "She was a gentle soul."
Linda is survived by her sister Telva Swenson, 38 nieces and nephews and her good friend Jim Vite. Linda is preceded in death by her mother Velma Donnelly, father Edward Donnelly, sisters Roberta Peters, Lila Collette, Edith Piltcher, Neva Maxfield, and the Shamburg men, Duane, Daniel, Leslie, Lenus, and Ronald.
A Memorial Service will be held at a later date. There will be no calling hours.
Read Less