Rebecca Blanche (Byrd) Aeschliman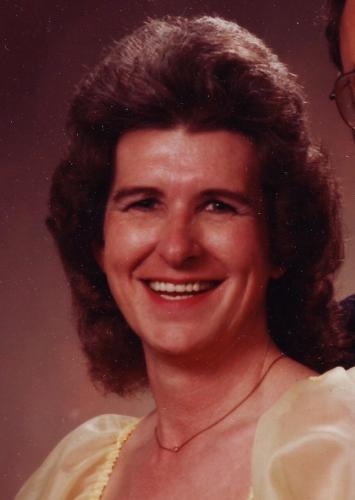 Rebecca Blanche (Byrd) Aeschliman, known to most as Becky, died April 1, 2020 at Greeley County Long Term Care in Tribune, KS at the age of 79.
She was born February 7, 1941, in Chattanooga, Tennessee, the second child of Willie C. and Blanche (Westfall) Byrd.
Becky's mother was a pastor in the Pilgrim Holiness Church and her father worked in construction; Becky spent her childhood in Jellico, Kentucky; Owasso, Michigan; Indianapolis, Indiana; Bernalillo, New Mexico; and Colorado Springs, Colorado.
Becky married Arlie L. Aeschliman April 10, 1959 in Colorado Springs, Colorado, and to this union were born two sons: Dinzle Leon, and Arlie Wayne.
The Aeschliman's made their living in the aerial spraying business, and for several years managed the Syracuse, Kansas Airport, while residing in the Coolidge, Kansas area.
Becky is survived by her husband, Arlie of the home; son Arlie Wayne (Beth) Aeschliman, Tribune, KS, granddaughter, Annie Aeschliman;sister, Dawn Byrd, Bunkerville, NV; and numerous nieces and nephews.
She is preceded in death by her parents, Willie C.and Blanche Byrd; son, Dinzle Aeschliman; and brother, W.C. Byrd lll.
A private family inurnment will be held with a memorial service at a later date.
Memorials contributions may be made to JAARS (Jungle Aviation and Radio Service) or the Greeley County Long Term Care Unit in care of Valley Memorial Funeral Chapel, P.O. Box 950, Lamar, CO, 81052.
To leave online condolences or for more information, please visit www.valleymemorialfc.com.