Robert Keith "Bob" Kurz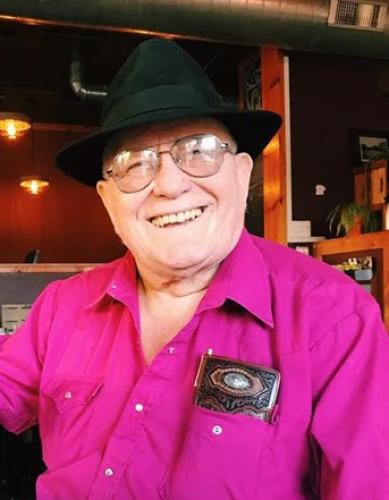 Robert Keith "Bob" Kurz, 82, died May 16, 2022, at the Kansas Masonic Home, Wichita. He was born January 10, 1940, in Syracuse, to Roy Robert and Ellen Mae (Wright) Kurz.
Bob graduated from Kendall High School in 1958, and from Salt City Business College in 1960. On October 22nd of that same year, he married Judith Kay "Judy" Elser of Hutchinson, Kansas. Bob served in the United States Army from January 1962 to October 1964, including Basic Training at Fort Carson, Colorado, and Advanced Individual Training at Fort Ord, California. Bob was assigned to the 172nd Infantry Brigade in Anchorage, Alaska where he served as a personnel specialist. During that time, Bob deployed to northern Alaska—in response to President Kennedy's assassination--where he and his unit carried out security missions for over 30 days in temperatures reaching as low as negative 60 degrees Fahrenheit. Shortly after, Bob and Judy survived Alaska's 1964 earthquake before returning home to Kansas.
Bob spent the majority of his career supporting and developing the Kurz family farm. Among many skills, he was well known for his ability to build and repair implements, weld a good bead,plow straight rows, and for helping anyone who dropped by the farm with something needing fixed. As with most western Kansas farmers, he was passionate about growing wheat, and diligently succeeded in growing an organic version that achieved the high standards necessary for selling directly to regional mills. Bob was engaged in his farming community in many other capacities, and most often with a great smile, warm heart, easy laugh, and time to visit.
Bob also enjoyed hunting, and hosted an annual hunting event on the first weekend of pheasant season for over ten years. This was one of his favorite times of the year, as he invited local relatives, friends and others who travelled from as far as New Mexico to join in the fun.
Bob belonged to the Kendall United Methodist Church, and was also a proud member of the Masons for over 50 years. He participated fully in the York Rite, holding offices in Blue Lodge, Royal Arch, and Commandery, and attained the distinguished position of Grand High Priest of Kansas Royal Arch Masons. Bob was also a 32nd degree Mason in the Scottish Rite, a Shriner, and a member of the Order of the Eastern Star.
Bob was a strong believer in family, beginning with his best friend and wife, Judy, with whom he shared over 60 years of marriage before her death on August 28, 2021. Together they raised their two children, Toni and Rob, and later became proud grandparents of five grandsons, five granddaughters, and three great-grandchildren. Bob's favorite family pastimes included camping and boating, wherein he taught Toni and Rob how to waterski – a sport the family continued to enjoy for many years.In 2012, Bob and Judy relocated to Hutchinson, where they joined the South Hutchinson United Methodist Church and participated regularly in its fund-raising activities. In late 2019, they moved to the Kansas Masonic Home in Wichita.
Bob is survived by: daughter, Toni Clinton (Kevin) of Aurora, CO; son, Robert W. Kurz (Emily) of Lansing; grandchildren,Kenneth Clinton, Katie Clinton, Maggie Clinton, Jonathan Clinton, Ashtin Ruddell (Branson), Abby Price (Jonathan), Benjamin Kurz, Harrison Kurz, Nicholas Kurz, and Sophie Kurz; great-grandchildren, Rhys Clinton, Blake Clinton, Elliott Ruddell, and great-granddaughter Ruddell, to arrive in July; and numerous nieces and nephews.
He was preceded in death by his parents.
Memorial service will be 9:00 a.m. MST (10:00 a.m. CST) Saturday, May 28, 2022, at Kendall United Methodist Church. Interment will follow in the Lakin Cemetery, with Masonic Honors presented by Emerald Lodge #289. Military honors will also be presented by the Fort Riley Honor Guard. Following the service, everyone is invited to join the family for a luncheon at the Lakin United Methodist Church.
Memorials are suggested to the Kendall United Methodist Church, in care of Elliott Mortuary, 1219 N. Main, Hutchinson, KS 67501.