Sherry Lou (Reinert) Finlay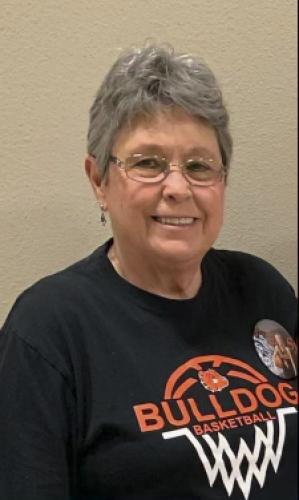 Sherry Lou (Reinert) Finlay, age 68, passed away at the Kearny County Hospital in Lakin, Kansas on Monday, December 27, 2021. She was born on May 25, 1953 in Garden City, Kansas the daughter of Leslie Harry Reinert and Marjorie June (Sneath) Reinert.
She started her journey in life in Garden City, Kansas and moved to farm near Deerfield, Kansas. She began Kindergarten in 1958 and moved with her family to Syracuse in 1960. Her parents began ownership and ran the Dairy Delight for the next ten years. Sherry attended Syracuse High School and graduated in 1971. She went on to further her education at Parks Business School for a short time. On July 16, 1972 she married the love of her life Ronald Eugene Finlay at the United Methodist Church in Syracuse. To this union four children were born, Anthony, Casey, Cody, and Teri. They made their home on the farm south of Kendall where she resided there until her passing.
She was a member of the First Christian Church, Girl Scouts, Menno EHU known as Unit, 4-H Leader, was a past member of the Extension Council, was the Supervising Judge for the County Election Board and was an avid member of the Bulldog Booster Club. She enjoyed various things including scrapbooking, genealogy, traveling, but her greatest enjoyment was spending time with family and friends.
She was preceded in death by her father, Leslie Harry Reinert and her sister Nancy Hannan.
She is survived by her husband, Ronald Eugene Finlay of Kendall, KS; three sons - Anthony (& wife Andrea) Finlay of Hutchinson, KS, Casey (& wife Denise) Finlay of Syracuse, KS, Cody (& wife Anna) Finlay of Kendall, KS, her daughter -Teri (& husband Jim) Welker of Scott City, KS, her mother -Marjorie June (Reinert) of Lakin, KS, her brother - Jackie (& wife Bobby) Reinert of Arizona, her sister - Linda (& husband Bob) Schwindt of Apache Junction, AZ, twelve Grandchildren, one Great Grandchild. And numerous family members and friends
Funeral Services will be held on Friday, December 31, 2021 at 10:00 AM (MST) at the First Christian Church, in Syracuse, Kansas. Burial will follow in the Syracuse Cemetery, Syracuse.
Visitation will be held on Thursday, December 30, 2021 from 4:00 PM to 7:00 PM (MST) at Fellers Funeral Home LLC, Syracuse.
In Lieu of Flowers memorial contributions may be payable to the Friends of Lee Richardson Zoo, and sent in care of Fellers Funeral Home LLC, P.O. Box 1253, Syracuse, KS 67878. 620-384-5100.