County Library Continues to Evolve
How can 3,150 square feet provide so much to a community? It takes ingenuity, tenacity, and funding. And a dedicated Library Director.
Stop by the Hamilton County Library and you will find a multitude of people from all walks of life and all ages patronizing this welcoming establishment. Smiling, joyful readers walk out with a book in their hand, research completed, or happy they found a local wifi spot. In fact the library has so many programs and opportunities for the community - from grabbing tax forms to children's programming to high school student groups.
Amy Brucker, Hamilton County Library Director, is filled with excitement to show off the new furniture bought with grant money. There are modern movable, adaptable, and cleanable chairs, and work stations that come with potential power ports.
The State Library of Kansas offered the American Rescue Plan Act (ARPA) Grant to all public libraries in Kansas. Libraries could apply for up to $25,000 for the purpose of responding directly and immediately to the pandemic, as related to economic and community needs through equitable approaches. The library was awarded $24,941 in grant money, with the remaining cost of the furniture ($2,188.11) coming from the library's General Fund.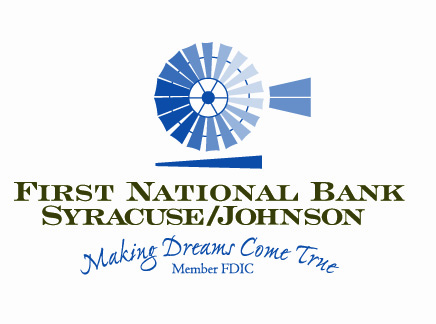 Brucker commented, "The grant had to be covid related to qualify. Thankfully we had the generous Sparks funding to the county that helped fund laptops and mifi units (MiFi is a small portable router that acts as a mobile hotspot for any of your devices (cellphone, tablet, etc.). to connect to Wi-Fi instead of cellular data.). So we pursued the furniture route."
Brucker applied in July 2021 for the grant and received word in September they had received the monies needed.
She contacted Jessie Hinkley with Total Office Solutions out of Colorado Springs who designed the Circulation Desk. Hinkley is certified in selling furniture to meet pandemic concerns. She completed a Global Biorisk Advisory Council Fundamentals Training Course with an emphasis on SARS-CoV-2/COVID 19 as the grant was released.
The library works hard to adapt to its needs. These new movable and adaptable pieces of furniture can help with spacing issues. But overall the library is fast outgrowing it's facility.
There is no on site storage. Many need space to use their laptops. People passing through Syracuse use the library as a work station. An attorney comes in often and uses the area as an office. But it is not conducive to privacy.
One of Brucker's hopes is to eventually have a community room and private small stations to allow for the many different privacy needs that often come in simultaneously.
"We often have an attorney come in at the exact time a class is in checking out books as well as a child services meeting. "
The furniture can help with the varying groups that utilize the library. Children's programs such as the well attended summer reading program and library camps, school checkouts weekly, storytime on Wednesdays, Dolly Parton's Imagination library, 1000 books before Kindergarten, and the two high school groups - the Library Leadership group and SAFE all have different spacial needs.
Both students and adults can take advantage of the Wonder Book collection that helps those learning English with books that read to you as you follow along.
Adults have access to interlibrary loan books, great new titles, and reading challenges specifically for them. The library also offers assistance with the State Library Card and Resources (CloudLibrary, Mango Languages, etc).
In addition, it's the place to go for free wireless connectivity.
The Hamilton County Library moved from the basement of the courthouse in 1979. The county jail stood in its place.
And it's no wonder the floor coverings are worn. In 2021 alone, there were 519 class visits from USD 494 meaning they had 11,656 student interactions
The library hosted 18 special events with 396 in participation for children Age 6-11, 16 summer library programs, birth to 11, 297 in attendance. They hosted 42 story times,
Other interesting library statistics include an average 6,000 unique computer use sessions annually (recent stats are hard since they were closed/limited hours for 2020 and some of 2021.
They average 15,000 wireless sessions annually.and 30,000 visitors to the library annually (for all purposes).
Nikki Schwerdfeger shares the joy of the library in her family memories and her life, "The Hamilton County Library is one of the shining jewels of our county. Long before the computers and school children, the Library was an integral part of my family. Burge was an avid reader and used the inter library loan system (before internet reading services) often. For me, it was a wonderful, peaceful place to wait for appointments for children at after school practice or before sports events. The children's section was my boys favorite place growing up as there was never a shortage of materials to keep them occupied. It has also been my choice of memorials to our friends and neighbors at their passing.
Amy, and Joyce (Armstrong) before her, have been great stewards of the minds of our readers and I congratulate Amy for the many awards she has won for our County Library System. Within the limited walls, so many of our children have found a place of learning and entertainment and I hope that at some time soon, the building's footprint can be expanded to meet the demands of the future."
So head over to the Hamilton County Library where there is something for everyone!