End of an Era: Davis Motors Won't Rebuild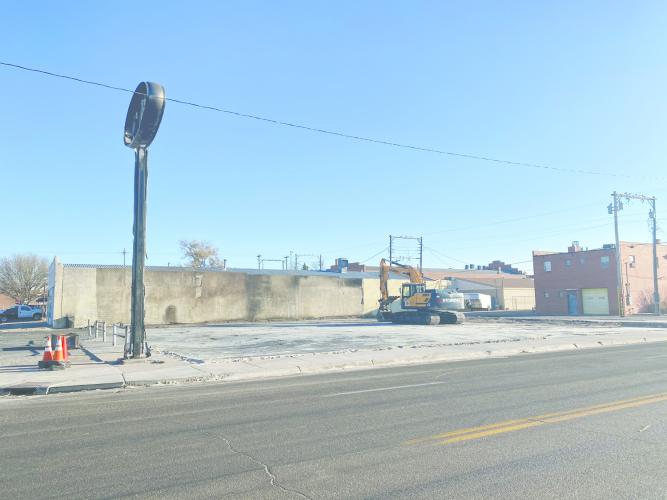 Just a couple weeks after a devastating fire destroyed Davis Motors, J and J Clymer began the task of cleaning up what remains.
They hauled all the brick and metal to Preferred Iron and Metal in Garden City. The vehicles on the lot were separated out as the vehicles owner's insurance companies will take them. The process took about a week.
James Clymer moved here 3 or 4 months ago and opened his business. He has a loader, excavator, and two trailers for the job.
It will be a few more weeks before the cause is determined.
Mark Davis has made the difficult decision to not rebuild.
"The expectations to replace the dealership exceed the earning abilities of the dealership," said Davis.
And Davis may end up surrendering the franchise early next year.
In 1939, Ray Davis and Roll Bray formed Davis-Bray Motor Company. Later Ron Davis continued the business and finally grandson Mark Davis was saddled with the difficult decision. There has been much discussion around town about the loss of tax dollars to our community.
According to Hamilton County Treasurer Steph Simon, "Any product purchased in Hamilton County, the taxes are split. 6.5% goes to the state, and 1 to 2 percent comes back to us."