Farm Report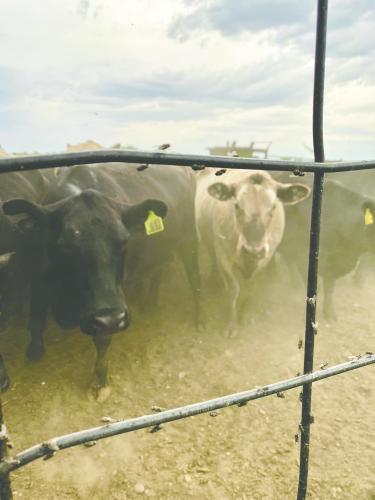 Farm report: Planting spring crops is wrapping up and Hamilton County has started wheat harvest. The high temperatures caused an onslaught of biting flies. The cattle expended energy swatting and stomping them. The stress causes animals to lose weight, get open sores that can lead to maggots, and kill older animals.
But the heat also helps ready the wheat. And the price is up from a year ago.
According to Skyland Grain Manager Matt Overturf, wheat is competitive this year due to the high price of corn.
"There was a shorter corn crop driving the price of corn up. Combine that with the dry conditions in the Dakotas and Montana and the wheat price is competitive. Wheat is dual purpose this year with more wheat in the feed yard rations and also for use in the milling industry. "
With 175,315.17 certified acres planted, a 30 bushel average could bring over $31.5 million dollars into the county.
And the combines in Hamilton County are rolling with a few fields already cut. Dave Simon brought in the first load of wheat last week to Skyland Grain elevator. With just a couple fields ready, harvest will likely go into full swing in a few days, later for those north. But weather is likely to offer challenges as thunderstorms forecasted for Friday could play a role. Construction on south highway 27 is also likely to factor in how smoothly trucks can get in and out of the Skyland Grain East elevator quickly.
It's a good reminder to slow down for heavy equipment moving, wheat trucks getting to and from the field, and be careful of the dust on the county roads leading to low visibility.