Hospital News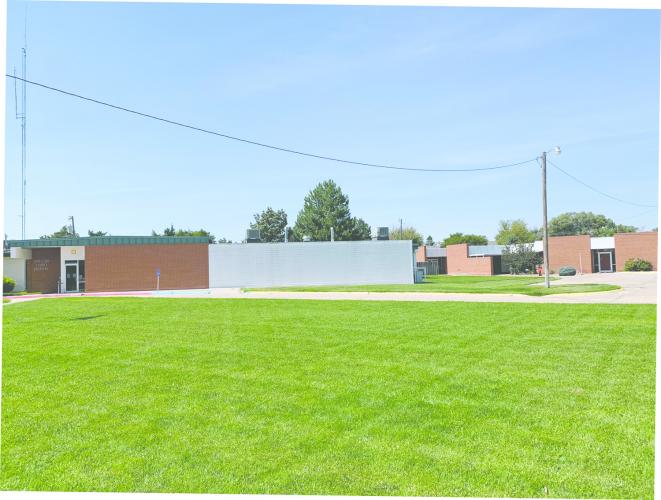 I spoke with Dr. Carter of Carter Pro Care regarding the new unit being installed where the old nursing home wing sits empty.
"I understand people's concerns. In New York City, they placed COVID patients in the nursing homes and it resulted in a lot of deaths. And no, we will not do that in Syracuse, Kansas."
He explained that before COVID it was standard practice to transfer out a higher needs patient that the Hamilton County Hospital can't serve to get a higher level of care somewhere else.
And likewise a lower needs patient would be transferred to Syracuse from regional facilities. Sometimes that patient is a community member and sometimes the patient is from another community.
"Because of COVID, we want to be much safer," added Carter.
The government offered several million dollars of COVID response money. The hospital decided to purchase negative pressure rooms.
He explained," If someone has COVID or any respiratory illness like influenza, or an unknown cough, it will protect staff and patients for years to come."
"We decided to create a negative pressure isolation area and lower the risk even further."
The four isolation rooms along with monitored visitation for those in the acute care area and restricted visitation reduce the likelihood of someone contracting COVID.
According to Dr. Carter, the CDC's rationale in mandating no visitation is no one is 100% safe. Allowing essential personnel only helps eliminate risk.
A traveling nurse who has been trained on how to use PPE properly offers lower risk. than a community member.
Carter commented, "Normally in a rest home, there can be one staff member to 20 or more long term care patients.
Here, our residents have one clinical staff member to three patients. And that doesn't include other support staff, and our Activity Director Amber Rowan."
"I am proud of this staff. They have morning meetings with the Long Term Care nurse, the Director of Nursing, and the maintenance and other management going over COVID protocols and patients needs."
He adds no facility is perfect but they have tried to accomodate more visitation.
They implemented plexiglass visitation screens, allowed visitation through patients' windows and are trying to connect them with their loved ones as best they can.
"The truth is COVID ravages long term care facilities with 15 to 25% death rates. We have to protect them."
photo by Krista Norton