New Business opens: Roadside Liquor
Anytime a new business in Syracuse opens, I am excited. It means someone believes Syracuse will thrive despite obstacles.
There are just a few busineeses south of Highway 50 and even fewer south of the railroad tracks
On Friday, December 30, Roadside Liquor will open on South Highway 27. It's the red metal building with wood accents on the door.
It was six months ago when Nick and Jennifer Squire had the idea to create a business on an empty lot. They decided on a liquor store that would offer a variety of wines, craft beer, and some offerings from the Dodge City Distillery. In addition they will offer pop and mixers.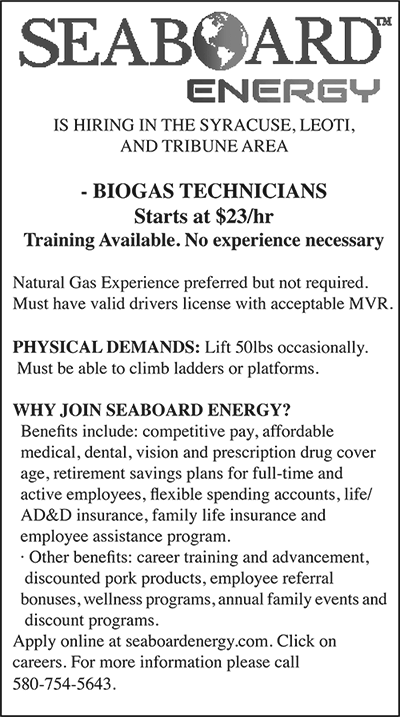 "I am excited and nervous," said Jennifer. "I have been involved in the insurance business for 17 years and was ready for something different. It was really great but it was time."
The community is excited. They asked if people would like a drive thru window and the response was a resounding yes.
Jennifer will run the operation and Nick will help evenings and weekends.
Nick will continue his work in natural gas gathering that he has done for the last ten years.
They will be open daily until 10 PM, Sunday hours will be Noon to 6 PM.
An ice machine should be in place shortly. They have plans to add a front porch and cover the drive thru window in case of storms.
Both their children are grown and out of the home. They felt this was the right time.
Nick said, "If you don't see what you like, we are open for suggestions."
Last week's weather delayed some of their inventory but most of it should be here this week.
They considered the name South Side Liquor but it was many years ago when the Southside Bar was on South Highway 27. It was the little stucco building just south of the water tanks by the railroad. Kathy Petterson shared a photo on facebook from many years ago.
Janet Thomeczek's aunt and uncle, Harold and Irene Hunt ran the bar for years. In 1975 Dick Sharp had it. Then Carla and Bart Schwieterman. The bar became known as T's when Tommy and Janet bought it. They had 3.2 beer there.