SCOULAR UPGRADES AND A HISTORY OF THE COOLIDGE ELEVATORS
Step into Scoular's facility in Coolidge, and you will see a large group of people who work seamlessly with each other. Their leader is Derek Spears, Regional Manager and he is excited about the major upgrades at this facility which will boost unloading speeds and expand storage capacity for farmers and customers in time for fall harvest.
Spears, who is originally from Amarillo, Texas, said, "I appreciate my teams willingness to show up and put in a full hard days work. Without them, we wouldn't continue to grow."
But where did it all start in Coolidge? Once upon a time there were two elevators, Sullivan, Inc. and Southeastern Co-op.
It was the Sullivan family that put in the Sullivan, Inc. elevator in the early 1900s and a family relation, Gene Cain, was the manager.
Nikki Schwerdfeger's mom, Naomi Low, worked for Mr. Sullivan back in the 1930s/1940s. Jim Barrett, Pat Barrett and Linda Schell's dad was a manager there. Later John Brogan, then Larry Fallwell came and stayed until the sale to Scoular.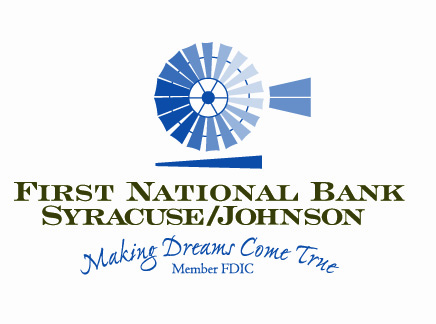 Sullivan's motto was "If It's Grain, We'll Bid." They had facilities in Ulysses and Coolidge. Schwerdfeger has many memories. As a child, Gene Cain gave out ice cream bars at his home for Halloween. While her family had cattle, they hauled a lot of wheat! Nikki said trucking the wheat in to the elevator wasn't her favorite job. "I was hauling wheat in a tandem truck for Jack and Dick Helfrich in the late 1970s. All I remember was hoping I didn't hit the sides as I went through the dark, dirty tunnel. I didn't last long at it."
Schwerdfeger recalls around 1959 at the Southeast Co-op Fontell Hatcher took his first load of wheat to town in the Model T that sits at the Hamilton County museum today. His son Donnie says the co-op sticker is on the cab of that Model T. He used to go to Sullivan when Jim Barrett was the manager but moved over to the co-op after he retired.
Sullivan's former manager Larry Fallwell remembers fondly his time there. "I started managing Sullivan in 1980 and retired from there in 2008. I was young when I started there. L.J. Eddy, Ed King, Fontell Hatcher, and Gene Schwerdfeger were the old guys. Then 28 years later, I was the old guy," he chuckled. "I was fortunate to have some great employees that stayed with me 20 to 30 years - Don Vargas, Bud Smith, Jose Magallanes, and Vicky Eads."
Fallwell recalls when they added an outside leg to the elevator. They were able to load and unload 100 cars and triple the amount of grain moved. There were never any major accidents thankfully. "The only one we had was Cletus Simon took a turn too fast into the drive from Highway 50 and rolled his truck dumping the grain. We had to get him out through the windshield. No one was hurt."
Sullivan's and the Southeastern Colorado Co-op were major competitors. But Southeastern Co-op got hit hard and went bankrupt in the late 1990s/early 2000s. That's when Sullivan took over the Southeastern Colorado Co-op.
Fallwell stayed on when they sold to Scoular to help the transition, then left and went into his hay business. Those young guys he mentioned were Dick and Bob Helfrich, Kenny Brown. They partnered all together in the Coolidge Dairy.
For a couple years Neil Libertus loaded out railroad cars and unloaded semis when Fallwell was manager.
Libertus said, "Larry Fallwell was a good man to work for."
Today it looks a little different thanks to the many improvements of Scoular. In the 1980s they could only load nine railroad cars at a time. Today, 120 cars can be loaded and unloaded in a day.
Scoular purchased the elevator in 2007 and 2010 is when the last two tanks were built.
Fun fact – Did you know that Coolidge, KS handles on average 75% of the white wheat in the U.S.?
Scoular has made substantial investments at its Coolidge facility.
At Coolidge, the increased production of white wheat in southwest Kansas helped drive the need for more capacity. The facility has had increased yields and robust demand for the corn, wheat, and other grains they handle drove the upgrades. Wheat yields in Kansas, for example, have averaged 43 bushels per acre the past decade, up 10 percent from the decade prior. Improved seed genetics are a key factor.
Spears oversees Coolidge's 20 employees.He commented, "The upgrades also highlight the company's desire to invest in our local communities."
"Derek is an outstanding leader and has done an excellent job serving our customers," said Ron Bingham, Scoular Senior Vice President and Grain Division Manager based in Overland Park. "The upgrades demonstrate our commitment to improving speed, space, and efficiency for customers and we are proud we can serve them even better, especially during the busy harvest time."
The upgrade expands total storage capacity to 6.5 million bushels and boosts grain unloading speed by 30 percent with an additional high-speed receiving leg. It adds a fifth grain receiving pit, boosting unloading speed and efficiency.
Coolidge's facility is strategically located on the BNSF railroad line – providing customers with efficient access to regional, domestic, and export markets. The upgrades follow major improvements completed earlier this summer at Scoular's facility in Adrian, Missouri. This along with the Coolidge facility and an upgraded facility in Pratt are part of Scoular's Midwestern grain handling network that includes over 50 facilities in Missouri, Iowa, Illinois, Kansas, Colorado, and Nebraska.
Scoular is an employee-owned, over $9B agribusiness leading the way since 1892. We buy, sell, store, handle, and process grain and ingredients by leveraging our global networks and expertise in international trade and transportation. Employing 1,400 people in more than 100 offices and facilities in North America and Asia, they provide safe and reliable solutions to farmers, grain processors, renewable energy producers and manufacturers of animal feed, aquafeed, and pet food as well as food, beverages, and supplements. Scoular is headquartered in Omaha, Nebraska.
Spears lives in Hamilton County with his wife Jordan and their three children.
Spears added, "We look forward to serving and building our relationships in Hamilton county and surrounding areas."