Mary Catherine Gleason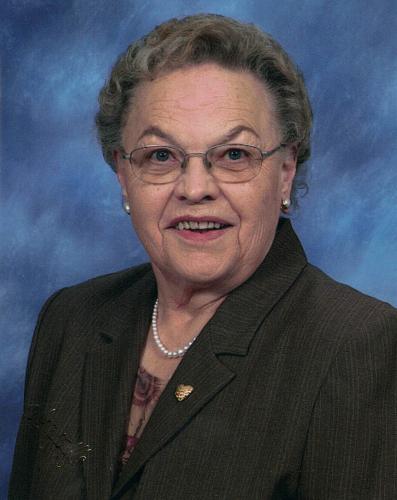 Mary Catherine Gleason, age 91, was born January 31, 1932, in Dodge City, Kansas. She died June 25, 2023, in Ulysses, Kansas. She married Donald J. Gleason on August 27, 1952, in Syracuse, Kansas.
Mary graduated from St. Mary of the Plains in 1969, received a Bachelor of Science degree in Education from Fort Hays State, and in 1971 she earned her Masters degree in Special Education. Mary was a longtime member of Mary, Queen of Peace Parish, AAUW, Bob Wilson Memorial Hospital Auxiliary, and SDSI Board of Directors. She taught and was an advocate for the handicapped, was very active in Special Olympics, and Special Arts for the handicapped. She was inducted into the Kansas Teachers Hall of Fame, Grant County Citizen of the Year twice, along with many other awards over the years.
Mary is survived by two brothers, Jerome and Robert Lampe of Kendall, Kansas; daughters, Avis Gibbons and husband Ned of Ulysses, and Frances Dreiling and husband Steve of Gig Harbor, Washington; son, Daniel Gleason and wife Cathy of Anchorage, Alaska; two grandsons, ten great-grandchildren, ten nieces and nephews, and families.
Mary is preceded in death by her parents, John and Clara Lampe; husband, Donald Gleason; sister, Lorraine Durler; brothers, Edward, James, and John Lampe; daughter, Phyllis Gleason; and granddaughter, Clara Gibbons.
Rosary will be Friday, July 14, 2023, at 7:00 PM CDT and Funeral Mass will be Saturday, July 15, 2023, at 10:00 AM CDT both at Mary, Queen of Peace Catholic Church in Ulysses, Kansas, with Reverend Charles Seiwert officiating. Inurnment will be Saturday, July 15, 2023, at 1:00 PM MDT at the Syracuse Cemetery in Syracuse. In lieu of flowers, the family requests memorial contributions be given to Special Olympics or Loaves & Fishes food pantry in care of Garnand Funeral Home, 405 W. Grant Ave, Ulysses, KS 67880. Condolences may be posted at www.garnandfuneralhomes.com.