A LOCAL TEACHER'S BROTHER AND FORMER SYRACUSAN'S HUSBAND DIES OF COVID-19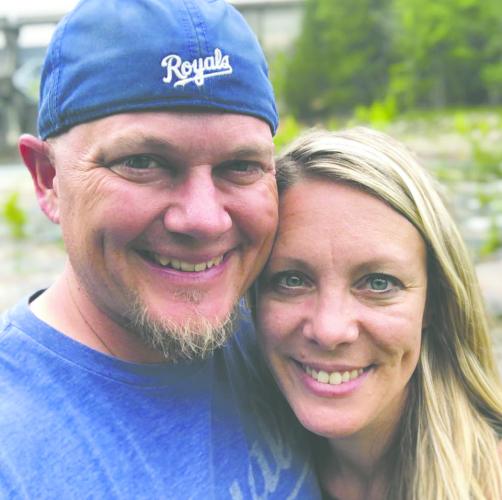 SHS Vocal Music Teacher Rachel Wright's brother and 1997 SHS graduate Robyn (Ward) Wright's husband, James Wright has passed away from COVID-19.
You may remember Robyn's parents, Pam and Butch Ward. He was a John Deere mechanic at R and H Implement.
James was the Senior Pastor at Osage Hills Christian Church in Tulsa, Oklahoma and at 39 years old lost a heartwrenching battle to a baffling disease that leaves some with a simple runny nose and kills others.
James had no underlying conditions.
According to facebook updates, James, husband and father of five, has gone through major ups and downs and several procedures including removing blood from his chest cavity.
He spent three weeks on ECMO - extracorporeal membrane oxygenation, blood is pumped outside of your body to a heart-lung machine that removes carbon dioxide and sends oxygen-filled blood back to tissues in the body. But his body is not recovering.
Then on Tuesday Robyn and her children made the decision to remove life support later in the week. That afternoon he passed away.
Join me in praying for their family.
If you would like to donate to them, Cash App $JamesWrightBenefit1