Any Good I Can Do
A poem that missionary Stephen Grellet wrote touched new resident Jonathan Sweet at a tender young age. It became his life motto and how he and his wife Michelle teach their children.. "Any good, therefore, that I can do or any kindness I can show to any human being, let me do it now. Let me not defer it or neglect it, for I shall not pass this way again."
We were all thinking it. What could we do to help. Just a couple weeks ago, 12 year old Juan Cordon drowned at Sam's Pond. And most of us racked our brains for ideas. Some donated to swim lessons and others have asked how can I help?
Jonathan Sweet said, "The day it happened I tried to help. I have kayaks and I have crisis disaster and emergency management training. I asked to help. But the divers were there already."
Jonathan has always had a giving heart. In the aftermath of Hurricane Katrina, he loaded up a truck of supplies and went to help. With his background in Environmental Industrial Hygiene and Safety, he contracted work in Orleans parish to help clean up. "People were focused on New Orleans. No one was helping the outlying areas."
In 2010 Jonathan served in Afghanistan in the 101st out of Ft Campbell, Kentucky. He sustained career ending injuries and received a Purple Heart.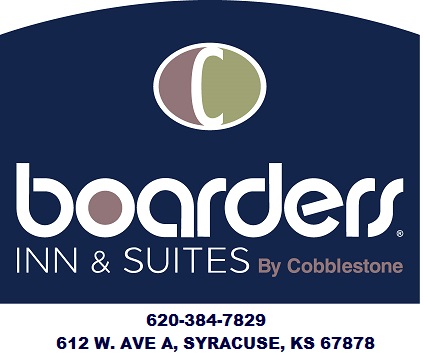 With July 4th just around the corner, the Sweet family and their friends, the Harris family*, feared a similar event would happen again and collaborated with ideas. Michelle Sweet, Radiology Manager at Hamilton County Hospital remembered seeing life jacket stations at state parks her family had visited. So while Jonathan was traveling, he stopped and purchased life jackets and some lifesaving throw rings.
He approached the City of Syracuse with their idea and got the green light quickly. The City crew dug the post holes. Wood N Post donated some supplies.
Jonathan added, "Me and my wife talked with Danny and Nikki Harris. The day I came back I formulated a plan. City Administrator Brian Bloyd and the crew put the posts in the ground. Zoey and Joshua Sweet and Hayden and Topper Harris helped paint the backgrounds. Nikki and Michelle painted the words. Danny and I framed it and built the signs."
In a day the life jacket station was being used by some Sam's Pond swimmers. Zoey who turned 13 that day told her dad, "Man that makes me feel good. Knowing that what we did is making a difference for people and keeping them safe."
The next day the life saving throw rings were in place around the pond.
Many have aired their concerns that Sam's pond should not have swimming allowed in it due to the fact that it is a sand pit. The pit has a strong current many are unaware of.
Michelle said, "I didn't know it was a sand pit. I was just wanted to help out the community. If we could give people the equipment to try to be safe."
Some have donated to help replace life jackets that may get ruined or stolen. Picture signs are being placed up as well.
Jonathan and Michelle were high school sweethearts. Both military, she was a reservist. Both were military brats who traveled extensively but feel they have found a home in Syracuse.
Their children Joshua and Zoey like Syracuse. "There is a lot more to do here like fishing," said Joshua. They are excited for the fall semester. Joshua is playing football and Zoey, volleyball.
The Sweets and the Harrises selflessness speaks volumes."We just wanted to help," said Jonathan.
* (featured in the April 28th Syracuse Journal edition).