Hamilton County Drug Under New Ownership
Hamilton County Drug was formerly owned by Tribune residents, Chris and Kellee Dixon since January 2015. It is now owned by the Dixon's daughter, Jeremi and her husband Stewart Whitham who also live in Tribune. The Whitham's also purchased the pharmacies in Greeley and Wallace Counties.
Jeremi is no stranger to Hamilton County Drug as she has been one of the pharmacists serving customers since Dixons purchased the business from Todd and Joy Traylor in 2015. Over the past ten years she has taken on a larger management role in the business. "I feel fortunate to have this opportunity. I'm passionate about the independent pharmacy and the role it plays in the healthcare system. I want that to continue in these small towns," said Jeremi.
Jeremi graduated from Kansas University School of Pharmacy in 2005 and returned home to work with her father, Chris, as a staff pharmacist. This is not her first opportunity to work with her father. "I grew up and have been around the pharmacy my whole life.Some of my first memories are tagging along with him, filling prescriptions after hours, and delivering it to people at their homes. I realized at a young age what a rewarding and fulfilling career this could be. That's why I chose to go ahead."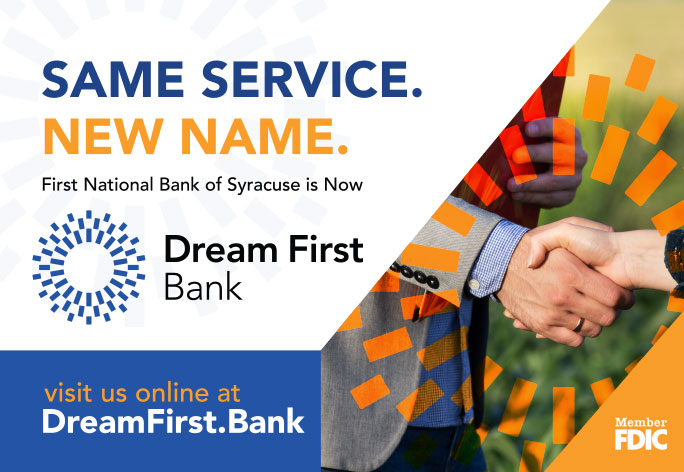 Her husband grew up in Leoti and has a background in banking and agriculture. Although he is not a pharmacist, he plays a vital role in the day-to-day operations of the businesses, now working full time helping to manage employees and payroll.
"I would not be doing this if my husband was not helping me. We are business partners and I'm excited we can do this together," she said. "He is very supportive and with his help, I am able to do what I love, getting to know people and their families and taking care of them through lots of phases of their life."
"Our goal is simple - to improve patient health by providing excellent pharmacy care in a friendly and personal manner. You are not just a number. I feel people should have access to their pharmacist, someone who knows them by name," said Jeremi.
The industry is ever changing along with daily challenges. "Since COVID, we are dealing with shortages not only with medications, but also supplies such as labels and vials," explained Jeremi. "Some of these medications are what people need to survive. By getting to know our customers, we can manage our inventory, stocking items they need before they need it!"
Jeremi feels it's vital to the patients' healthcare for the providers and the pharmacist to communicate. "We have wonderful providers to work with and we have a great relationship, that is a benefit for the patient. If something is not available, we work together to see what is available or what we can use in the meantime."
Customer service is at the top of their list. They want their customers to know, if they do not have something in stock, they can typically have it the next day. "Don't hesitate to ask. We would also be glad to stock new items," said Jeremi.
They offer convenient home delivery, and an app called My GNP which patients can download to their smartphones. The app allows patients to scan the prescription bottle for refills. Patients then receive a notification when it is ready for pickup. For multiple prescriptions, they can work to sync them, making them due at the same time. They also offer weekly package set up, so prescriptions are organized by the day of the week.
The Whithams' future plans for the pharmacies is to update the point-of-sale system which is more integrated with the prescription software. "And more user friendly for staff and customers," said Jeremi. Other than that, customers can expect to see the same staff and items. "We appreciate our staff who have gone above and beyond with the recent sale, making the transition as smooth as possible."
In addition to over-the-counter needs, they have durable medical equipment such as walkers, crutches, canes, in addition to greeting cards and a few seasonal gifts and will continue the Scheopner's bottled water. "And Bulldog Coffee is a great addition to our place," added Jeremi.
Jeremi encourages customers to follow them on Facebook. "We post important information about your health and the services we provide and advice which plays a role in your health and wellbeing."
One may wonder about the Dixons and their future plans. Jeremi explains they are easing into retirement and looking forward to having more free time with the grandchildren but will continue to call Tribune their home. Some local residents may remember seeing Chris when he worked briefly with Waldo Hale in 1975 and later a relief pharmacist for Bill Hill in 1979 and 1980.
While the Whithams are busy people, they enjoy spending time with their children, daughter Grace, a freshman at Texas Tech and son Max, a sophomore in high school. "We enjoy skiing and love spending time outdoors," said Jeremi.