McAllister Retires
After 41 years, Steve McAllister saw his last group of students leave his classroom at Syracuse High School on Thursday, May 18. Instead of a big sendoff, McAllister chose to test himself in a 60 mile race. An avid bicyclist, Steve loaded up his bicycle and headed for Hico, TX to join his friend from grade school, Albert Sweany, to ride in the Gravel Locos.
As the name implies, you have to be a little crazy but "Mac" was up to the challenge. The race involves three routes, 30, 63 and 155 miles. "Thirty is not competitive, I do that around here, so we decided to do the sixty-mile race," said Steve,
"All the road was gravel! Albert finished, and he turned around to ride with me to the finish line, because he wanted to help me make it to the end. Part of the race we even had to walk our bikes through water, I was so glad for it to be over and I wondered if I was ever going to get to the finish line!" Steve added, "Albert wanted me to train but it was hard for me with teaching and coaching, but I will train and be ready next year!" Sweany described the race as 700 riders in bone jarring gravel with mud thrown in, some steep climbs and a river crossing!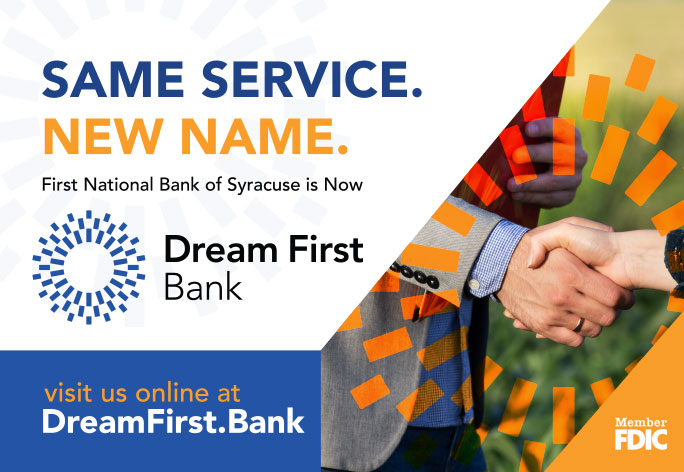 Steve was born in Beloit, near Cawker City where his father was a Methodist minister. After four years they moved to Sedgwick and his father made the decision to join the Air Force which involved a move for the family to Las Vegas where he was Chaplin for the Thunderbirds.
His dad was then given an isolated assignment in Korea and given a choice to move with his family for three years, or spend one year by yourself, "He went by himself, so we moved to Belle Plaine my sixth-grade year, where my grandmother lived, it was tough being without him."
After his assignment in Korea, his dad was stationed at McConnell in Wichita, so they continued living in Belle Plaine where he went to school until his sophomore year when his dad's next assignment took them to Newbury, England.
He graduated from London Central High School in High Wycombe in 1978, returning by himself to the United States to attend Southwestern College in Winfield, "Mainly because my parents and grandparents went there," he added, "My parents and brother Mike stayed in England another year."
While there he began his degree in business administration, "But I discovered I did not like to be precise to the penny, so I changed majors to history, finding out you can't do much with that degree, so I changed to history and government," he said. He also played football his freshman year and tennis for three years.
That is where he and his wife Rhonda met. "Our freshman year, we were in classes together, but I tended to be more radical, I had long hair, kind of a seventies hippy!" laughed Steve, "I don't know what she saw in me!"
Their sophomore year they were in the same history class and were paired together. "She attended chapel on Wednesdays and church on Sundays and even though I was a preacher's kid, I wasn't much into that, but she asked me to go to chapel, so I said okay, I guess." That was the beginning of their future, marrying in the summer of 1982.
After graduation he began applying to several schools and took a job in Lewis, a small 1-A school where he taught for six years and also coached football, track and quiz bowl, what is now known as scholar's bowl. Rhonda worked at the Coop as a secretary and then as an insurance agent at a bank. That is where their first son, Bryce, was born.
"But we could tell it wasn't going to last, the school was so small," said Steve. The couple spent their summers while in college, helping Rhonda's parents, Kenny and Ann Palmer on the farm in Syracuse. "We would go to Kendall, and that is where I met Susan Houck, a teacher, and she let me know when there was an opening at Syracuse."
That was 1988 when he was hired as junior high social science and coached junior high football and basketball for six years. "I was waiting for Don Richter to retire; I even told him he should retire so I could have his job!"
Richter did retire and Steve took his job as social studies teacher in addition to high school athletics director from 1994-2008. "When I became AD, they did not want me to coach, so I gave up football and basketball but helped Ron Ewy and Ron Richardson coach cross country."
They welcomed their second son, Blake, in 1992 and Steve began coaching basketball when Blake was in second grade. "When those kids got to junior high, I coached with Kent Brown and those boys went on to have successful high school basketball seasons."
As if he did not have enough to do, he began coaching scholar's bowl, taking the team to state seven years in a row. Recently, local Magistrate Judge Chris Velez has been helping him, something the two of them plan to continue doing.
Finishing his career, he taught freshman and senior economics, head cross country coach, scholar's bowl coach and when spring came, he was head junior high track coach.
"When I am teaching, I felt like I had to coach, it's neat to see kids in both environments," said Steve, "Teaching kids when they "get it" is exciting!" When asked if he was going to miss that, he responded, "Definitely! I will miss the whole thing, especially seeing the kids in the hallway."
His wife Rhonda has been retired for five years and when asked why he retired, Steve said, it's time! "We look forward to seeing the boys more who live in the Denver area, and living here, it's four and a half hours to family in Wichita and four and a half hours to Denver."
I have really enjoyed teaching here, we have great kids and Syracuse is a good community," said Steve.