Robert "Bobby" Nelson Moore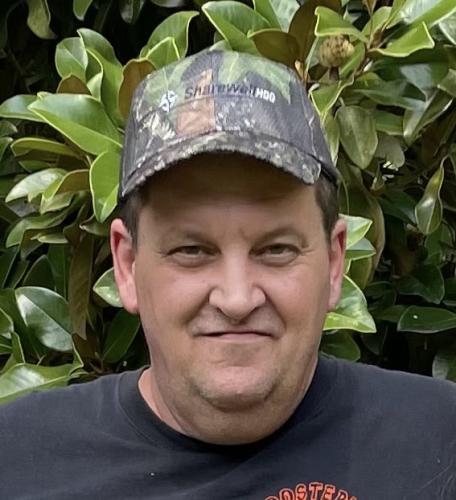 Robert "Bobby" Nelson Moore, 56, of Seward County, Kansas passed away in the early morning hours of Saturday, September 2, 2023, at Northwest Texas Hospital in Amarillo, TX
Bobby was born in Waynoka, Oklahoma on July 5, 1967, and was lovingly adopted by Jackson Nelson Moore and Joan (Vore) Moore.
As a small child, he was exceptional, even making the local newspaper where they lived in Alaska as a baby, just months old, who could walk. He was an athlete in high school and enjoyed all kinds of sports such as snow skiing, dirt bike racing and football. He enjoyed watching the Dallas Cowboys football and NASCAR races. He never met a stranger and made friends wherever he went. He was a truck driver for 30 years and took great pride in his job.
Robert struggled with addiction for many years and that addiction took his happiness, health, and eventually his life.
Bobby is survived by his daughters, Micah (Sean) Zamora of Ft. Worth, TX and Morgan (Colton) Fults of Arlington, TX, grandchildren Blaize and Ace Zamora, brother Micky (Pat) Moore of Lakin, KS, sister Vicky Kauffman of Liberal, KS. Nephews and Nieces Harold Moore, Travis Moore, Kimberly Griffith, Misty Del Cuore, and Shameem Strecker and former spouse Krystal Overton-Moore
He is preceded in death by his parents.
Bobby's remains will be interred in the Syracuse Cemetery in a private family burial to be determined at a later date.
In lieu of donations or flowers, we ask that you do a random act of kindness for someone and give to your local charity that cares for the homeless and addicts in your community. The family also asks that you educate yourself and others about addiction and pray for those you see or know who may be struggling with drugs and alcohol. Nobody asks or wants to be an addict, and like thousands of others suffering from this affliction, he had the desire to beat it, and was so much more than his addiction. Bobby was God's creation and loved by Jesus. Our prayer is that he has found peace in the arms of the Lord!
"I have said these things to you, that in me you may have peace.
In the world you will have tribulation. But take heart; I have overcome the world."
John 16:33