Busy Weekend in Syracuse
The weekend was packed with Saturday's annual Crusin' Into Summer Car Bike and Buggy show and Sunday's Jeff Wilson Memorial Livestock show.
Krista Norton reports on Saturday's event - Mother Nature is always the determining factor in the success of the annual Crusin' Into Summer Car Bike and Buggy show and this year was no exception. With the recent winds, hopes for a large crowd was in jeopardy with the prediction of wind. The day was a bit breezy, but the temperatures were pleasant, and sunshine was plentiful for the 18th annual event.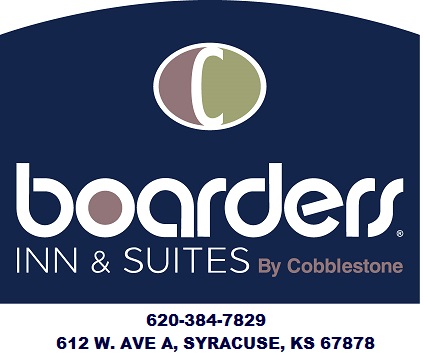 One of the highlight's this year was Three generations of local car owners represented. Chris Squire entered her late husband, Bill's 1968 Camaro, and their son Nick, daughter Kimberly, and Kimberly's son Ebben also entered cars. Chris has every tee-shirt that Bill had from each car show and passed them down to her grandson, Ebben.
Nick remembers his dad installing new seat covers and carpet and they took it to Wyotech in Laramie for a new convertible top. They also installed new exhaust, converted the front drum brakes to disc and installed trim on the body. Kimberly said their love of cars definitely came from her dad, his dad, and their uncle Ron Squire who were into cars too.
Asking Chris if the kids always had an interest in cars, she replied, "Oh yes! Both kids could spot a corvette in a closed garage two blocks away!" She remembers when Ebben was small and he told his parents, "There's grandmas' car!" They were sure he was too young to recognize grandma's car, but they soon learned he did in fact recognize certain cars.
The City of Syracuse assisted with street clean up and National Honor Society students helped again this year by washing windows on downtown businesses. Car show attendees may have noticed sidewalk chalk messages on the sidewalk promoting safe driving, by high school members of SAFE (Seatbelts Are For Everyone).
Although entries were down from the 51 in 2021, 42 owners filled the second block of Main Street. Everything from as small as a T-bucket to a 1974 Kenworth, and everything in between. The vendor booths were slated to display their goods at the downtown park but opted for the sidewalks with buildings as a windbreak.
Entries were from Towner, Lamar, Eads, Colo., Garden City, Ulysses, Holcomb, Goodland, Hugoton, St. Francis, and eighteen of the 42 were Syracuse owners who have supported the car show whenever possible since Stan and Linda Englert organized the first one in 2003. Owning the Radio Shack at the time, they thought it would be a great way to bring business to town. Soon after, the Chamber of Commerce, started hosting the event with help from many volunteers and support from local businesses and individuals.
Mike and Nita Edwards' 1955 GMC pickup from Garden City, won Best of Show, and were rewarded with a battery, donated by T & W Tire and plaque. Peoples Choice was local resident, Wanda Smith, with her newly completed 1967 Chevrolet Chevelle winning an Igloo ice chest, and plaque. Best of Show Bike, Randy Braddock from Syracuse, displaying his 1939 Harley Davidson Knucklehead won a gift certificate from Most Wanted Harley-Davidson in Dodge City and a plaque. Winning Best of Show Off Road and a year family pass to the Syracuse Sand Dunes, donated by the City of Syracuse was, Jordan Wahlmeier's Can-Am Maverick X2.
As always, as some of the entries headed south towards the stoplight, some left with a quiet wave, while others showed off a bit, with a heavy foot, leaving behind a little smoke or a lot of noise.
Then Sunday, the long awaited Jeff Wilson Memorial Livestock show was held. 2015 was the last time a spring show was held in Hamilton County and local show families got a short drive to the Hamilton County Fairgrounds.
The show was small but heartfelt. Judge Val Reiss took time while judging to share memories of Jeff.
He recalled a time at the State Fair when Zach McCracken showed from the heart and earned a higher placing because of his love of learning when he told the judge he learned from last year how to work harder on certain aspects. Reiss choked up, adding, "Jeff didn't care about the prizes or the money. He cared about families working together building memories, 4-H friends having fun together and the kids who loved showing."
Jeff's wife, Melissa, had tears in her eyes busying herself as friends and family got together to make the show successful.
Melissa Wilson said, "Overall we are pleased of how the first Jeff Wilson Memorial Show turned out. The kids and I were very nervous to put on a show for Jeff due to his love and passion for this project. We wanted to do it right for him. 4-H was more than a job for Jeff, it was a passion he loved sharing and wanted his kids to love it as much as he did. As Judge Val Reiss said, "Jeff impacted a lot of 4-Hers. He allowed those 4-Hers to learn and acknowledge what they needed to change in order to better themselves." We are thankful for all who helped us with ring help, registration and especially Lora Horton and Shawn Plunkett for helping me organize the preplanning of it and for Sunday. We hope everyone had fun and enjoyed the show"
K State Research and Extension agent, Lora Horton said, "I am so thankful for the opportunity to host the Jeff Wilson Memorial Spring Livestock Show here in Hamilton County in conjunction with the Wilson family. I cannot think of a better way to further Jeff Wilson's legacy than by giving an opportunity for youth to be a part of a Spring livestock show. Jeff dedicated himself to guiding youth, through raising and showing animals. But further, he believed these experiences assist in connecting people with the same passions and provide quality family time. Showing animals gives an opportunity where lifelong friendships can be generated because of the same passions and goals as the other participants."
Local 4-Hers prepped the night before to run the concession stand. And then many families pitched in to help serve and cleanup.
Horton added, "I wish to thank everyone who assisted in making this day a success - the Wilson Family; Melissa, Garrett, Reagan, and Austin, Shawn Plunkett, Amy & Zach Brucker, Corinna and Travis Hines, Todd Schmidt, Trudi Rash, the Hamilton County Fair board, Carol and Carlos Limon, Jenny Haslett, Garth Swan, Miles Stum, Ben Stultz, and the Hamilton County 4-H youth and families"
There were 32 swine, 45 sheep 32 meat goats and 24 beef entries from Hamilton, Kearny, Greeley, Thomas, Morton, Scott, Finney, Stevens, Rush, Grant, and Stanton counties. From Colorado - Baca and Prowers counties.
Six local families showed goats, sheep and beef.
Here are the results from the local 4-Hers -
Meat Goat
Int Showmanship
Sandra Einspahr - Grand Champion
Bleu Harris – 7th place
Jr Showmanship
Greydon Einspahr – 5th place
Breeding Does
Sandra Einspahr 3rd place
Sandra Einspahr 6th place
Greydon Einspahr 8th place
Market Goats
Lightweight Class
Greydon Einspahr – 2nd place
Bleu Harris – 5th place
Midweight Class
Sandra Einspahr – 1st place
Heavy Weight Class
Sandra Einspahr – 6th place
Sheep
Int Showmanship
Isabelle Battin – 3rd
Mia Boy – 7th
Jr. Showmanship
Asher Battin – 6th
Beckett Battin – 7th
Breeding Ewes
Commercial Breeding Ewes
Isabelle Battin – 7th
Purebred Breeding Ewes
Mia Boy – 5th
Beckett Battin – 9th
Market Lambs
Commercial
Mia Boy – 7th
Isabelle Battin – 9th
Asher Battin – 10th
Purebred Hampshire
Isabelle Battin – 5th
Natural
Mia Boy – 6th
Beef
Sr Showmanship
Alex Housholder – 5th
Int Showmanship
Heidi Schwieterman – 5th
Easton Housholder – 6th
Jr. Showmanship
Asher Battin – 1st
Breeding Heifers
Purebred
Heidi Schwieterman – 2nd
Easton Housholder – 5th
Alex Housholder – 7th
Commercial
Asher Battin – 3rd
Market Steers
Commercial
Alex Housholder – 3rd
The Wilson family is in the process of deciding if they want to put on another show next year.