DUSTY WINS!
Saturday is the 27th Annual Fly-in. If you come by, you can visit with the winning pilot of the plane of the 2022 National Championship Air Races Silver Unlimited Race.
Founder and former owner of Syracuse Flying Service and crop duster John "Dusty" Dowd, traveled to Reno Nevada recently to compete in the STIHL National Championship Air Races held each year in September. The races are held by the Reno Air Racing Association, in the high desert north of Reno.It is called the fastest motorsport on Earth.
This is Dowd's third trip to Reno, competing in 2015 and 2016 flying his Yak. This year he flew his 1943 P-51 Mustang. "There are only two airplanes of this model in the world, and this one is the oldest flying P-51 Mustang in the world," explained Dowd.
Knowing the history of the plane, he told of when it was new. It was sent to Elmendorf Air Force Base in Alaska for cold weather testing. "The pilot got lost in a snowstorm and hit a mountain. The wreckage was pulled from the mountain in 1985, and was rebuilt over a 10-year period," said Dowd. "It was not a nice restoration, the people did not have the skills to do it properly."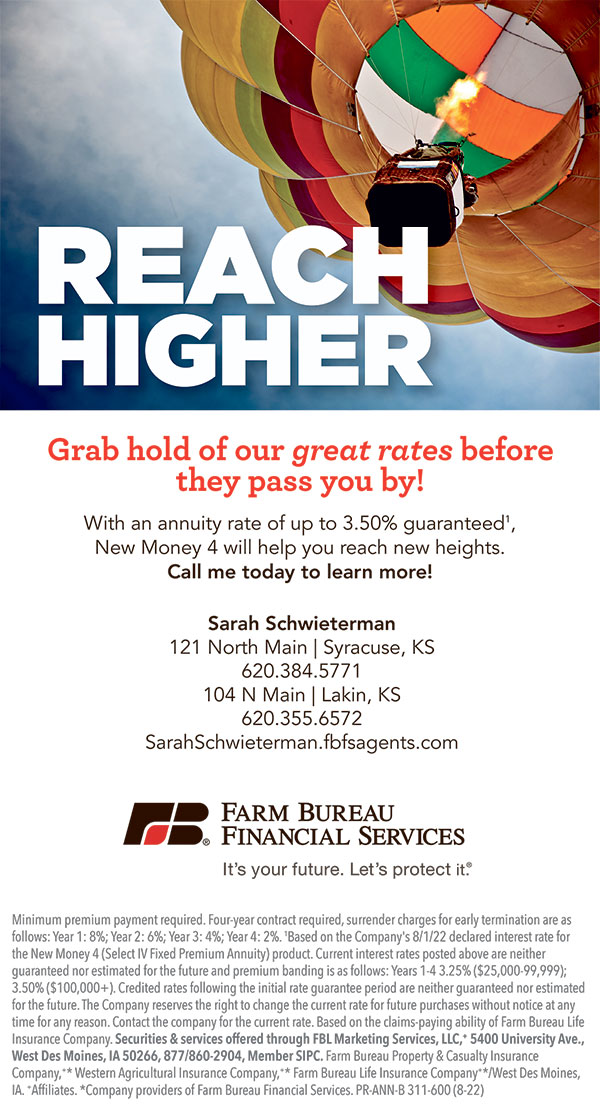 Dowd traded 30 years of Grumman Bearcat parts for the P-51, "Enough to build two and a half airplanes thinking I was getting a flying airplane, but there was a lot of corrosion and structural problems!" Dowd added, "I've been working on it ever since and this spring is the first time I have flown it, it's a rare airplane and if I don't sell it, I'll work on it until the day I die."
His work paid off, Dowd piloted his P-51 Mustang at a speed of 326.470 MPH to win the 2022 National Championship Air Races' Silver Unlimited Race on Sunday, September 18. Dowd took the lead and held it for seven laps, covering 54.903 miles in 10:05.48 minutes.
Many comments on the Reno Air Racing Association's Facebook page which announced Dowd as the winner, came from locals, congratulating Dusty. One commenting he has known Dusty since the time he could walk and has learned a lot from him! "Truly one of the best aviators in the world!" posted JE Barrett lll, from Syracuse. Another responding, you must be pretty young, Dusty grew up in Warwick, on the family farm, nephew of the world's winningest air racing pilot, Willie Falck.
Another responded, "Well deserved, he flies a better line than anyone I've ever seen. Another, "It takes one hell of a pilot to run an Allison against RR and win! Great airplane! To which a response was, "Why should you use these fine planes for racing?" In response, the conversation was "If they had a soul, they would yearn to be used to their potential."
So why does Dowd race with all the risks? He laughs and says, "I don't know what the hell attracts me to racing, I've been thinking about that, coming back at 12,000 feet when the airplane is so hot, it's like sitting in front of a 350-degree oven, door open, and a fan blowing 350 degree air at you. It dries your eyes out, carbon monoxide in the cockpit, I was thinking, this isn't fun!"
He credits Parke Hawkins, Craig Norton, and Tyler Deines from Garden City who helped to get the airplane ready, "They were invaluable and also a friend from North Dakota, Craig Bair who was also my crew chief."
"It's a logistical nightmare having to bring all the tools you think you might need," said Dowd. But upon arrival, he was not guaranteed he would race, since it had been over three years since he had been to the races, he had to go through pilot qualifications.
"Flying course aerobatics, rolls, in case you get flipped on your back, and while flying on the course they will say simulated engine out so I had to pull up, I got that out of the way on Sunday, September 11th then qualified the airplane on the course for speed on the 12th," said Dowd, "There is a whole bunch of "ifs", the stars have to align."
The race was not without challenge. Wildfire smoke delay from fires in California was common creating poor visibility. "Most mornings they would run the slower races, but to go over 300 miles per hour, we had to have six miles of visibility and it was tough to get," said Dowd.
Another challenge was a fire in the engine compartment in Dowd's plane, burning wires and hoses. Fortunately, he was on the ground and the emergency crews were there to help extinguish the fire. Dowd said, "Crew chiefs from other crews, who happened to be my friends, came to help. At the time I did not even know if I'd be able to fly it home, let alone race!"
You see, Dowd was the only guy that wasn't from California, "They just have to come over a hill, I had to go 1,000 miles over the Rockies!" said Dowd, "But I have been racing with the same guys each year, there were only two crews that I did not know, but I knew the owners and I have a rapport with all of them, it's like a family."
"The race is pretty precarious, we were racing in a bowl and people are building houses on the edge of the bowl," said Dowd, "Airplanes have gone into housing developments, luckily no one has been killed."
Dowd got to race two heat races and the silver, the final race on Sunday, but due to a jet crashing, and the death of the pilot, the event was cancelled, "And they never ran the gold heat," said Dowd.
The 2023 National Championship Air Races will be held September 13-17 and Dowd has every intention to be there. But not in the P-51 but in his Yak. Dowd took the silver in his Yak in 2016, flying more than 376 mph for seven laps. "When I raced in 2015 and 2016 the Yak flew at 376 miles per hour, when it goes back again, it should go 400," said Dowd.
The P-51 has a buyer, and one would wonder, will it be bittersweet to see it go? Dowd says, "It's too expensive to pay the insurance each month to fly it, I will make it as perfect as I can and when it goes, I'll wave goodbye."
Be sure to stop by and see all the planes on Saturday. Grab some chili at the Annual Chamber Chili Cook-Off. Burgers, polish sausages, and hamburgers will be available at 11:30 AM.
Don't miss out!