Elementary Carnival Rousing Success
On Saturday night, the Barney Akers gym was transformed into a magical carnival night for families complete with games, food, face painting, but most of all, fun which included lots of smiles and laughs. Over $5,000 was raised this year. According to Elementary Principal Liz Plunkett, "The annual carnival is held to raise funds for many different things throughout the school that support kids in the classrooms and community involvement." Upon entering the gym, people purchased tickets to play games, have their face painted, or enjoy popcorn and hotdogs. Games consisted of plinko, noodle, football, toilet paper roll, basketball throw, skee ball, ladder golf, corn hole, to name a few. Each game cost one ticket to play and participants received a "bone" when they were done. After collecting bones, they could be exchanged for prizes.
"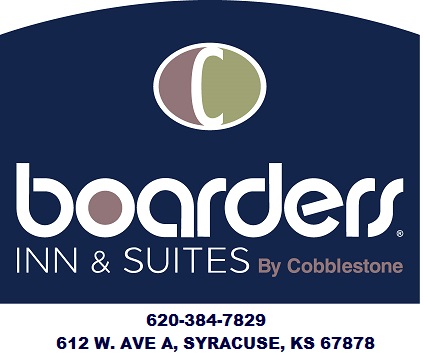 We are still taking in some money and although attendance was down a bit with multiple out of town basketball tournaments, overall the comments were super positive," said Plunkett.
New to the carnival this year was an area for babies and toddlers in the entry way, separate from other games. This was sponsored by the Hamilton County Library with a Preschool Development Grant from the Teachers College Literacy Center at Emporia State University, "It was a big hit," said Plunkett.
Elisabeth Eddy loved the toddler play area outside the gym, "My girls played there and loved all the different activities! The gym was a bit overwhelming for little ears, but the small play area was perfect for them to enjoy being toddlers."
Staci Stephenson was pleasantly surprised with the turnout, "I loved the fact that there was something for all ages."
While many of the games are fun and something families look forward to each year, one of the popular attractions is the "jail". To put someone in jail, you find someone and pay with tickets to have them corralled. The inmate could wait out the allotted time or pay with tickets to get out. Students could gang up on some of the attendees, with several repeat "offenders".
Brooke Kuder and her family look forward to the carnival each year, "We usually go at the beginning and stay till the end. The games, prizes, food, and their classmates make for a great evening spent together as a family."
So much of this wouldn't be possible without the generous donations from local businesses.