Fun Filled Weekend In Syracuse
This weekend held a little bit of fun for everyone!
Early Saturday morning, Sam's Pond was the scene of a kids fishing tournament sponsored by the Syracuse Masonic Lodge. Great fishing and plenty of prizes were there for all the kids.
The Great Race came through on Saturday morning on Highway 50 traveling west from a pit stop in Garden City. The race is held annually, and this year's began in St. Augustine, Florida and ends in Colorado Springs. Several vehicles stopped at local convenience stores, fueling up their vehicles. Plenty of people gathered on street corners to watch the vehicles go by. Some came through as early as 9:30 AM. There were vintage cars, pickups, and more.
David and Dora Grilliot celebrated 50 years of wedded bliss at the St. Raphael Catholic Church.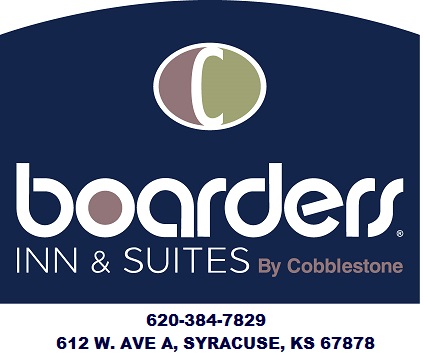 On Saturday evening, the Hamilton County Museum held a very successful Night Out at the Museum event. Adults and children scoped out the museum with a list of trivia questions designed to take them all around the museum. They had the opportunity to learn about the Northrup Theatre, Martin Culver, a mammoth's tusk, and more. There were Sno Cones, popcorn, sidewalk chalk, and games. The laughter and busyness in the museum were fun for all ages and had quite a crowd. It was Hunter Rodriguez's idea and implemented well. She was complimented often through the evening.
On Sunday, the family of Dalene Lewis donated a bench to the Hamilton County Fair in honor of Dalene's incredible gift of leadership in 4-H and her contributions to the County Fair.
Tuesday was Independence Day. The Veterans hosted their annual barbecue and fireworks were set off at Sam's Pond.