Gould Runs With The Bulls
How did you spend your summer? Swimming and bicycling? Working?
For Syracuse High School Senior Jay Gould, he took the opportunity of a lifetime. He explored Spain for five weeks with foreign exchange student Inigo Moral. Moral hails from Valladolid, Spain.
Last year, the Gould family took Moral on several trips to Denver, Kansas City, Lake McConaughy in Nebraska, and the mountains of Colorado.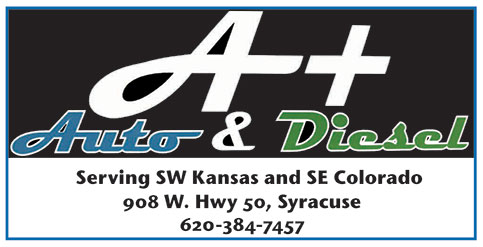 Gould had hoped to spend a year in a Spanish speaking country, wanting to learn Spanish his whole life. "A lot of my friends and their families speak Spanish, so I really wanted to learn the language. I like the people and I love the food!"
He considered traveling to South America, Chile, or Argentina, "But nothing compares to immersing yourself completely in a language where you are forced to speak it, read it, and where everything is in Spanish," said Gould, "When the two arrived last fall, the thought occurred to me, maybe I could go to Spain!"
"Inigo's parents appreciated our hospitality, and agreed to let me come," said Gould. The boys flew into Madrid and traveled two hours more to get to Moral's hometown. The two spent a few days recuperating from the trip and did a little sightseeing.
The weather is Spain was like Syracuse, hot in the summer, "But no one has air conditioning, or clothes dryers," said Gould. Cars were different too, "They all had manual transmissions and I did not recognize any car manufacturers, except for Renault, which is where Inigo's father worked."
Gould said, "My plan was to go to school, go to the gym and lift weights after school. When Moral returned to his routine of high school classes, Gould attended a Spanish language school. "There was women from Guyana, Thailand and Morocco. They were learning Spanish because they were living in Spain," said Gould," I was the youngest in my class, the rest were in their thirties."
"Everything was in Spanish and my teacher did not know English, only French and Spanish. It was a little intimidating at first, but my understanding got better as the time went on because I had to communicate all summer in Spanish," said Gould.
"I would go to school, then when school was out at 2:30, Inigo, his brother and I, wherever we were, we returned home to have lunch with his parents. Everyone eats lunch together, then it is siesta time! Everyone naps in Spain." Their dinner hour was at 9:00 PM then off to bed. 'We ate a lot of seafood, and the bread is amazing."
Gould was able to speak some English with Moral's family. "They would speak some English sometimes to help me relax a little bit, because they knew I was stressed speaking Spanish all day every day."
Gould became immersed in local culture, the language, and seeing architecture.
They visited the expansive medieval Alcázar palace and the famous Segovia aqueduct, "The roman aqueduct, was beautiful," he said, "The most we traveled in Spain was about three hours away. If you travel eight hours, you would be in a different country. Here in America, you're in a different state."
Weekends they spent visiting some popular tourist attractions. "The architecture is incredible in Spain, each city has a huge cathedral, which were both old and beautiful!" said Gould.
The two also attended a weeklong basketball camp in northeastern Spain. "We went from 8:00 AM to 11:00 at night! Basketball there is more physical, sort of like street basketball here. They do not care about the small things like traveling, or hands all over you, that's normal for them," explained Gould, "I had to be more aggressive."
One highlight for Gould was participating in the celebration of Saint Antonio in a city about 15 minutes away called La Flecha. "Each city has their own saint designated that they celebrate," said Gould, "The celebration continues all night, food, live bands, and thousands of people all packed together like sardines."
The most fun part of the celebration for Gould was participating in the running of the bulls. "The roads are narrow, and they lined them with metal fences, leaving spaces between each panel so you could jump in and jump out," he said, "The bulls are not special trained bulls, they are wild."
"There were hundreds of people running either behind or behind the two bulls. I ran behind, and we all chased them into an arena then everyone was running around playing with them, taunting them with the red cloths, playing matador."
Gould explained the arena was similar in size to the Herndon Gym. "When they are finished, they bring in tame cows with bells on them which calms the bulls, and they lead the bulls out of the arena."
Gould communicated with people back home via WhatsApp, on his phone. "I had no idea what was happening in the United States, but was thankful to connect with everyone each night. I did get a little homesick on July 4th when all of my family was together, over there it was just another normal day."
His five weeks in Spain came to an end and he traveled to Germany, to visit Lennart Niemeyer. Gould has wanted to see Germany and said it was green and beautiful. He was surprised by how much farmland there was there. "It reminded me of the United States. They raise wheat and corn, I wasn't expecting that,
Niemeyer taught Gould a few words in German, the first was I have no change, "Because there is a lot of homeless people there," said Gould.
Gould is grateful for the opportunity he had to make the trip possible. "I'm forever thankful to have met Indigo's family and for everything they did for me. The thing I enjoyed the most from my trip was all of the relationships I built while I was there and all of the people I met. The friends I made, Inigo's family, and my teacher and classmates."
Gould is a few weeks into his senior year at SHS, playing football, and looking forward to basketball and baseball. His future plans include going into real estate in Garden City. "I am mentored by a good realtor who does not know Spanish and by knowing Spanish I could help that population," said Gould. He hopes to return to Spain in a couple years to visit. "My time there was well spent, I definitely understand more, I'm not fluent yet, but I'm learning more."