LOCAL FFA ATTENDS NATIONAL CONVENTION
The 96th annual National FFA Convention was held last week and from as far as anyone can recall, this was Syracuse's first time to attend.
FFA alumni from 1959 recall going on to the state convention at Kansas State University, but never the national one.
Larry Buhrle recalls, "I was President of the Syracuse FFA chapter one year. I remember Mr. Hackmeister taking us around the county to help put up feed for farmers. I think it was 1959 when we did a poultry judging in Ness City. None of us knew much about chickens but we won a gold medal."
Eventually FFA disappeared from Syracuse schools. But Clayton Wharton is working hard at getting kids excited about FFA. He and Lora Horton took four local FFA members to be a part of the exciting event.
Kaidin Upson, Alex Housholder, Addison Dikeman, and Abigail Schwieterman all drove to Indianapolis, Indiana along with 70,000 other FFA members.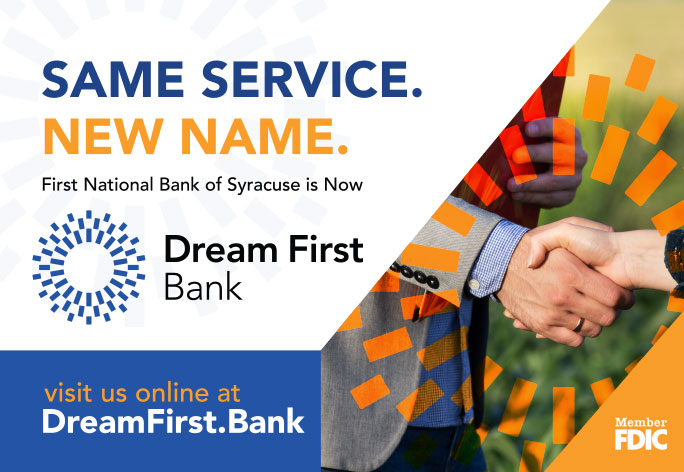 Clayton Wharton said, "The National Convention is a wonderful opportunity for students to see how big FFA actually is. Showing up to Indianapolis with 70,000 other FFA members was a little overwhelming at first, but the kids really got out of their comfort zone and made friends. We went to multiple different sessions and learned the importance of showing up and participating, as well as the correlation between fear and courage. We also spent a fair amount of time at the expo center. The kids went to 15 different exhibitors and learned more about companies as well as career opportunities with those companies after college. We also did some team building/bonding activities in the evenings, ranging from eating at their favorite restaurants, to TopGolf and go karts. Overall, I think the highlight of the trip for me was just watching the kids transition from being quiet and reserved on day one, to going up to strangers and making friends with them on the last day."
The kids agreed. Kaidin Upson said, "A highlight from the FFA Convention was going around to all the booths and talking to everyone about their colleges and learning different things. Something I am looking forward to this year is getting to do all the different activities we had planned on doing. "
Alex Housholder said, "My highlight from the FFA convention would be walking around talking to others from different states and learning how to make Syracuse FFA better. I'm so excited for all the things we have planned this year."
Syracuse FFA President Addison Dikeman said, "My highlight from the convention would be meeting a bunch of new people and talking to them. I liked walking around and shopping, and learning about many different colleges and businesses. I am very excited to see our chapter grow and do all the fun things we have planned this year. "
Abigail Schwieterman added, "My highlight from the FFA convention would be going around and being able to talk to different businesses to learn about them. I'm excited to see what we learned at convention better our chapter."
Lora Horton helped chaperone the kids. "We spent six days and over 1,900 miles driving and a lot of miles walking."
The first night they stayed in Horton's hometown of Glasgow, Missouri. They toured ADM in St. Louis and visited the Gateway Arch. They played games like UNO. They also met Dale Bixby. For those who don't know, he is the star of Rodeo Time on YouTube, a top rodeo competitor.
Great things are on the horizon at FFA in Syracuse.