NOT JUST A HAT
Who could have imagined a hat could connect fellow soldiers from Vietnam some 40 years later. Marvin Weis served in Vietnam in 1967 and 1968 in the U.S. Army as 2nd/8th Mechanized Infantry.
"Janet and I were visiting my brother and were at an auction, I was wearing my 4th infantry division hat, and a guy came up and said he was in the 4th too and asked me what company I was in," Marvin replied, "I was in B company, the other guy said he was in C company!"
They shared some information about how Marvin was on APC's (armed personnel carriers also known as tracks) while the other gentleman was a foot soldier. He then inquired if Marvin belonged to the 4th infantry association to which Marvin replied he did not know about it.
The gentleman got him an application. That was over eight years ago when Marvin and Janet sent it in and decided to attend their first event in Colorado Springs, "To see what it was all about," said Marvin.
While going in as first timers, they were introduced and Marvin said, "This guy standing next to me thought I should remember him, but he had gray hair and I did not recognize him. I learned he was our track driver in Vietnam, he was one of my best friends!"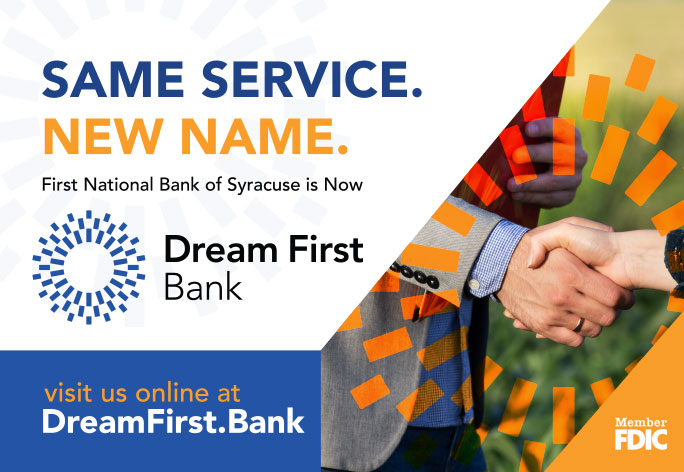 The reunions are the result of an effort of Larry Dobbs, a medic in the 2nd Battalion whose parents published high school photo albums and yearbooks.
Dobbs had permission by the battalion commander to take pictures of A, B, and C companies for a photo album to be distributed back home. After fifteen years, Dobbs bumped into Mike Hughes, another member of B Company and began talking about getting together.
The yearbook listed the names and hometowns of the soldiers, and they began by calling information operators across the country. They found 70 of the company's approximately 100 soldiers and gathered the following year at the Vietnam Veterans Memorial Wall in Washington, D.C. and have been traveling regularly to meet up ever since.
Janet said, "Marvin never talked about it (Vietnam), never. He shunned away, until he went to the Vietnam reunions. "The guys talk about their experiences, the fun things they did, different areas they were in, and the battles."
Janet enjoys her time with the wives, they have become good friends. "We enjoy sitting in the background, not involved in the conversation, listening to the guys. It's so interesting, then you kind of get how they feel, some of the things that they have gone through in their minds, understanding where they were coming from."
Since that first reunion, the Weis' have not missed, except the COVID years when they did not meet. Traveling to San Diego, Colorado Springs, Nashville, Kansas City, Murfreesboro, Tennessee, Indianapolis, Mackinac Island, visiting interesting sights such as the Grand Ole Opry, WWll Museum, and the Arabia Steamboat Museum to name a few. "Next year the reunion will be in Dayton, Ohio," said Marvin.
Not all members are able to attend. "One guy who we found about three years ago had a tough time after he came home. He got divorced, was homeless for five years, looked pretty ratty," said Marvin, "He can't come due to medical issues, but I call him every once in a while."
As time goes on, they learn more about some of the guys. "I found out there was a guy from El Dorado ,Kansas over there," said Marvin. They have also had a few family members of deceased veterans come to the reunions from time to time.
As a young man, Marvin knew he was going to be in infantry in Vietnam, but did not know it was the mechanized infantry, "We set up tracks (or APC's which are armed personnel carriers) and they had 50 caliber machine guns on them, and we had a fire zone all the way around."
The A B and C company each worked their own area so there would have been 24 tracks in each company, each mechanized.
"Daytime we would go out in the tracks and patrol, but nighttime we pulled security for artillery units and engineers, they did not have rifles, so in case someone tried to break the perimeter, we were their security."
They would also send four guys out from each platoon who had to stay all night with a radio, "If you heard something you would be a first line of defense and if they heard something, they could shoot up a flair," said Marvin.
They also had claymore mines, Marvin explained they looked like a polaroid camera, "You set out way ahead of you, and they had two wires, you would pop that if "Charlie" (nickname the U.S. Army called the Viet Cong or Vietnamese soldiers) tried to get in the perimeter."
"If we were in a location two weeks it was a long time," said Marvin. "We would sleep in our tracks while we were moving if you had OP (opposing force) that night," said Marvin, "The mornings were cold, but when that sun came up it got hot and dirty!"
The soldiers would use their metal hats to gather water to brush their teeth and shave, "We would find a water hole and go swimming or set two long steel rods on the side of the track, had a canvas bag for the sun to heat up some water, and have a shower."
What about clean clothes? They were washed the same way they bathed, in a water hole or river. Marvin recalls getting clean clothes a couple times. "A helicopter would come in, drop them and then we would rummage through and pick out something."
Their meals were mostly C-rations, which was a prepared and canned wet combat ration. "If they could get helicopters to us at night and it wasn't too rainy, we could get a hot meal a day," said Marvin, "Some families would mail Worcestershire sauce or spices to help with the flavor and Janet would send some cookies and different stuff."
"One time our company commander called back to them and told them to send some steaks out here or were coming to get them and we got them and cooked them on our charcoal fire!" said Marvin.
There was no going home for Marvin during his tour, but he did have a short R & R in Hawaii, in which his new bride was able to join him. "It was like the honeymoon we never had," said Janet.
Marvin explains his duties of shit burning detail, "That's no kidding, I went around to the toilets, pull out the barrel, lit it on fire, and stuck a new one back in! I even wrote Janet a letter one time on toilet paper."
One of the highlights, if there could be one, was Marvin being selected to go to the Bob Hope show at one of the main base camps. "When they brought food out in the helicopter, I went back to the show then they took me back out the next day," adding, "Raquel Welch was there too, I don't know how I got picked for that!"
As his tour was nearing the end with 16 days left, he explained, "We were back at one of the forward camps, stand down for five days, that night I ate some C-rations, crackers, and peanut butter. When I went to sleep, I dreamed the medics were poking my finger, when I woke up my finger was bleeding and something ran out of the track, I didn't know what it was because it was dark.
When he got to the sick hole, he was informed it could have been a rat so he had to take rabies shots for fourteen days, but he did get out one day early, returning to Fort Rucker, Alabama.
His duties were watching helicopter pilots train, landing and take off. "I was only there five months, rotating in and out so there was no need of Janet coming down, but she was there for Christmas."
Looking back, Janet knew the place Marvin was going was probably a bad place, "But I had a great support system for me at my job in Ulysses, making sure I had things to do to." Janet explains, "We had not ever lived together so I did not have that, an empty home, so that part was different for us and every day he wrote me a letter, and we talked on the phone a lot when he was stateside."
When he finished his service time he returned to Ulysses and worked at a natural gas company for five years before transferring to Syracuse where the Weis' continue to live today.
Marvin can be seen at many events, presenting the colors of our country, proudly wearing his uniform.