Questions Surround Veterans Access To Local Care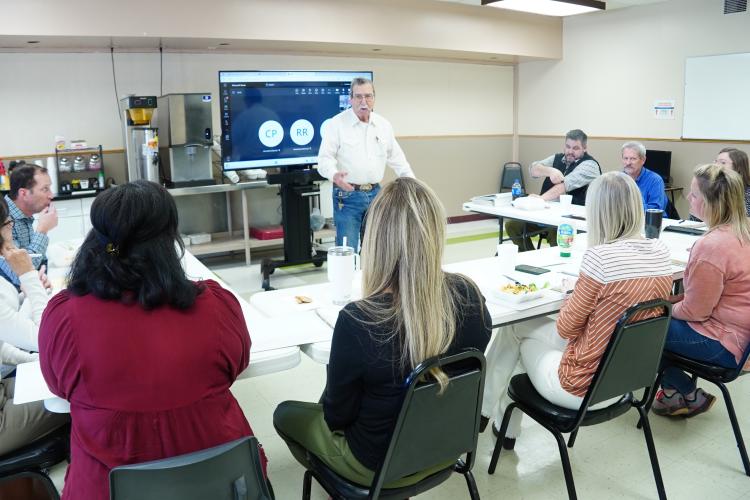 Billy Whitfield can no longer see well or drive- He and his wife Loretta are in their eighties. Billy is a retired military veteran who served from 1956 to 1958 in Germany and then returned to active reserve status back in the United States for four more years.
Billy is proud to be a veteran. If you drive by his home, a green light shines on his porch day or night. Billy said, "Walmart began a program in 2013 to shine a green light to welcome veterans home. I always want veterans to feel welcomed."
Last week, Billy stood before the Hamilton County Hospital, passionate about his struggle for local healthcare for veterans.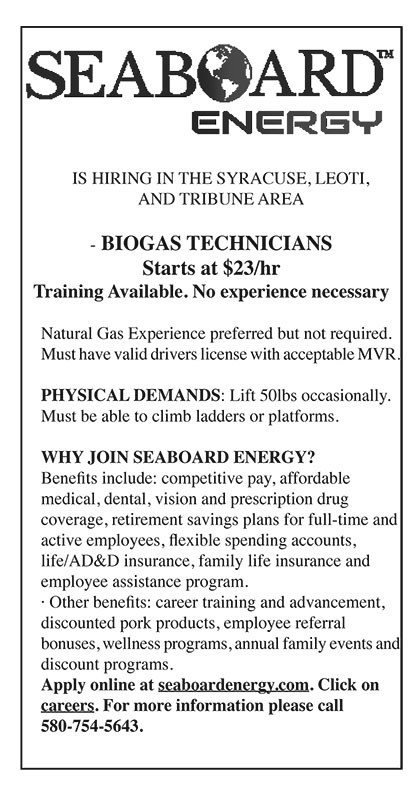 "I'm a veteran who cannot see very well. I can no longer drive to Amarillo for my healthcare and my wife is not comfortable driving that distance anymore either."
"I want Dr. Stephenson as my doctor. I want Hamilton County Hospital to be my hospital if I need it. A program years ago began called Veteran's Choice. It was designed to help veterans get local health care, and I tried to get it up here but something went wrong. But, if it goes wrong again, Board, I want you to tell me why."
Billy explained he is with the VA and he wants his care to be in Syracuse. He said, "It's very simple. I tell the VA. They make a referral. They make the referral to a third party administration. They make the referral and someone pays the bill.
Veteran's Choice is now Community Cares. And according to Billy, the third party, OPTM, is affiliated with Hamilton County Hospital. Whitfield said, "That's how simple it is."
Dr. Carter was at the board meeting and shared some background. "In 2016 when we (Carter Professional Care) came on board, I can't speak as to why it wasn't signed up with before that. But when we came on board, we spoke about this program. The hospital was in a different situation - The hospital was about to close and programs like Medicare Advantage would have accelerated the closure. We reached out to other hospitals our size who had worked with the relatively new program. We didn't have a lot of information. At that point it was risky to proceed. The board at that time agreed to hold off on that program. After a bit of research, we discovered today that in 2019 someone in the business office signed the paperwork to sign up with (Veteran's) Choice without involving management in the process. That employee resigned a few years ago, and that is how it fell through the cracks. Management didn't know."
Dr. Carter went on to say, "We found part of the contract and we are reaching out now to find the rest of the contract. From what we have been told, the hospital is part of the program but the providers are not. Dr. Stephenson was contracted with them when he was a resident in Nebraska. A little over a month ago we contacted the VA to sign up but they told us there was a several month wait. They are not taking new hospitals. We got on the wait list six weeks ago. But it appears we are already on the list and just need to get our providers set up."
Dr. Carter stated they still haven't found many hospitals of our size that are participating in this program. How does the third party payer affect the hospital? We feel this will be similar to Medicaid. They pay about 85 to 90 percent. So it is not a great payer. If there was a high volume of VA patients it could be harmful to the hospital. But we don't think there is a high volume here. We don't think this will be too significant of a loss for the hospital. And it is not as significant as the benefit that our veterans would receive. So our recommendation would be to move forward with it. If along the way we hear back from someone who says this isn't good, we will talk again."
The Board thanked Billy.
When I later spoke to Billy, he said, "This is not about me. This is about all the veterans, both Lakin and Tribune have these programs. And I intend to see someone local. I hope it is here, but if not, I will go to Lakin."