Santa Claus Is Coming to the Library Saturday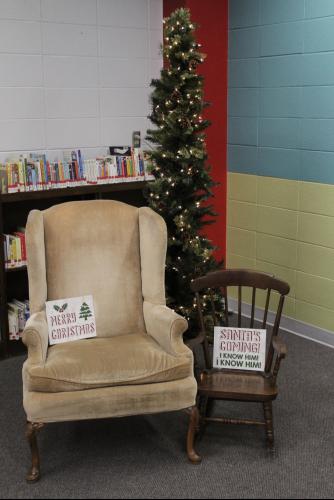 Santa Claus is coming to the Hamilton County Library tomorrow!
Holiday candy and lots of jolly good cheer! Director Amy Brucker worked hard on the event. She made several different plans and met with Emergency management to keep the event magical, fun, and healthy.
"I have found so much joy in planning the event even with the restrictions," said Brucker. "Santa's visit is a tradition that goes back as far as I can remember."
When: Saturday, December 5, 1:00 pm-6:00 pm
COVID requirements for attending event:
• Masks required for anyone 5 and over while in the building (library will have masks on hand), this includes during the picture and visit with Santa
• Use of hand sanitizer when entering building and before seeing Santa (library will provide)
• 6 foot social distancing while in the building, which means some people may have to stand outside
• Children will not be allowed to sit on Santa's lap
We ask that parents:
• Talk to their children about how this year's visit will look different
o Santa will be wearing a mask
o How they won't be allowed to hug and sit on his lap
Amy hopes that everyone focuses on the happiness of what Santa's visit can bring and not what is different. The library staff is working on ideas to add to the photo, if a family chooses, including holiday-themed signs and a rocking chair.