SHS CROSS COUNTRY AND GOLF KICK OFF WITH MEDALISTS
Fall sports are in full swing and Bulldog fans had an opportunity to cheer on cross country, golf, cheer, junior high and high school volleyball and football, all in the same week.
Junior high and high school cross country travelled to Goodland Thursday August 31, facing hot conditions which was extremely challenging. The team is coached by Magen (Pope) Soelzer, assisted by Alia McNown.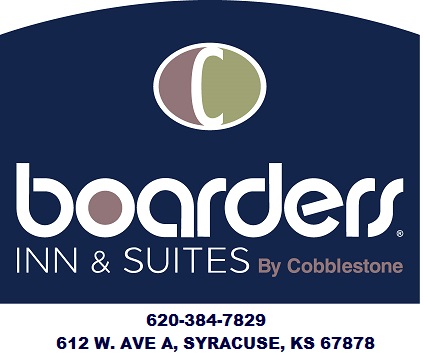 There were 25 seventh grade boys, medaling top ten, Yohan Perez - 7th place - 6:48.1. Eighth grade, 27 runners medaling top ten, Reid Mathias - 17th place - 6:50.22.
There were seven junior varsity runners, medaling top ten, Brianna Orozco, 1st place - 31:49.00, Sara Perez - 6th place - 42:06.09. Junior varsity, 40 runners - medaled 15, Levi Davis - 40th place - 33:45.76.
There were 55 varsity boys, medaled 15, Alex Houtsma - 50th place - 25:42.44, Ki Vagher-Salter - 54th place - 31:47.26, Ebben Urie - 55th place - 32:21.74
Soelzer felt the team was able to power through the heat and did very well. They will travel to Tribune Saturday, September 9th, first race begins at 9:00 AM mountain time at the Prairie Ridge Golf Course. Soelzer said, "The team is looking very promising,"
While the cross-country teams were in Goodland, the girls golf team was competing at Forewinds Golf Course in Hugoton Thursday, August 31. The girls are coached by Jeff Mathias, assisted by Meghan Houtsma.
Coach Mathias said the course is littered with beautiful, yet inconvenient trees and tricky sloped greens that can test even the most seasoned golfer. "It was a hot and windy day to open up the girl's golf season in addition to a tricky venue in which to initiate four new golfers to their first varsity golf competition."
He was proud of the girls who handled their nerves and the conditions well and gained some valuable experience that will hopefully pay dividends as the season progresses.
Syracuse placed fifth as a team with a 217, four strokes behind fourth place Ulysses who shot a 212. Goodland won the tournament with a 192, second was Colby with a 193 and Hugoton was third with a 200. Other teams represented were Lakin and Scott City, both 3-A.
Varsity players, Kerrigan Baker medaled 9th shooting a 49, Lanee Owens medaled 13th with a 52, rounding out the fifth-place finish was Nevaeh Hahn – 57, and Bronwyn Lewis – 59.
"Nevaeh, Bronwyn. Maddy and Sammy all competed in their first varsity tournament, three of which as freshmen, and are eager for another crack at it!" said Mathias. Maddy Schwieterman shot a 59, and Sammy Schwieterman a 65.
"Congratulations also go out to newbies, Abby Schwieterman, fourth, shooting a 63, Izzy Watson, tenth, shooting a 69, this was their first competitive tournament as junior varsity golfers," said Mathias.