The Great Race
Local resident Kerry Lee has had the desire to participate in the Hemmings Motor News Great Race for a long time. He entered his 1955 first series Chevrolet pickup, affectionately called "Old Bull" in the 39th 2,300-mile Great Race which began Saturday June 18 in Warwick, RI, traveling through Connecticut, New York, Pennsylvania, Ohio, Indiana, Illinois, Wisconsin, Minnesota, and concluding in Fargo, ND. Sunday, June 26.
The Great Race is a time, speed, endurance rally. The goal is not to get to the finish line first, but to precisely finish each checkpoint in a pre-determined amount of time where they must follow a prescribed common route while attempting to maintain assigned average speeds.
Tom McRae and Norm Miller organized the first Great Race, back in 1983. It has since turned into one of the greatest automotive events of all time, transforming the average car guy into a local celebrity, as their classic cars make their way through small towns on their way across the country.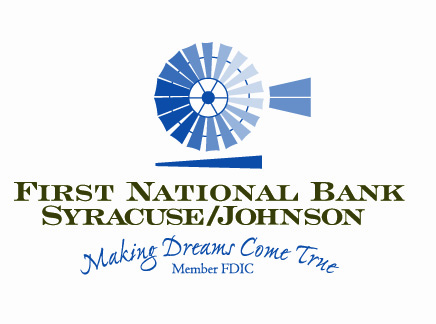 Each vehicle has a driver and navigator, and Lee convinced Roxanne Guerrero to help. They used a set of instructions, timer and lots of teamwork, making sure they stayed on schedule, according to the day's route.
Not only are Lee and Guerrero good friends, but they have a common bond with "Old Bull". Lee began working for USD 494 superintendent of buildings and grounds' Walter "Fats" LaRosh when he was in grade school, cleaning lunchroom and sweeping through high school. Roxanne's dad, Manuel also worked for Fats, so they have known each other for many years.
Fats began working at USD 494 in April 1939 and retired in 1976. He saw 1456 students graduate and was at the edge of the stage to shake hands with nearly every one of them after they received their diplomas. "Fats was a great guy!" said Lee. The football stadium was later named after him.
Fats' pickup could be seen on the school grounds and Lee said, "I remember people loading the hurdles in the back of his pickup just throwing them in and denting it," said Lee. "I asked him several times, I begged him basically, to sell me the pickup and he would chuckle," said Lee.
Lee had the opportunity to purchase it after Fats passed away in 1981 when local residents Melvin Bennett and Ray Ewy tracked him down. One might think he would let it sit, but Lee said, "It never sat, I drove the hell out of it for quite a while, then my dad, Richard, helped me overhaul it."
Lee describes his first series pickup as the first ones made in 1955, but a few months into the year, they changed the cab, adding a different grill, changing to a wide back glass, taking away the corner windows, "Or opera windows as people called them." Over time, Lee began the restoration, which included the engine overhaul, updating to disc brakes, "Just keeping it safe and running."
Steve Moreland, former owner of Syracuse Body Shop did the painting and although the original body color was called Mariner Blue, Moreland's daughter suggested reversing the colors.
Lee remembers one particularly challenging part in the body work, getting the dents out."Some of them I could not get out!"
Following lots of work which included installing seat belts and making sure everything on the pickup was working, a Zoom training meeting, Lee and Guerrero trailered Old Bull to Warwick, WI. Traveling with them was Lee's brother, Richard, as their support team, carrying their belongings. They saw him in the morning and at night because those vehicles traveled a separate route. They could encounter each other at certain times if need be.
Thursday, when they registered at their given time, they received sponsor stickers with instructions to put them on in specific locations. Since they were one of 42 rookie teams, there was a special training. Every vehicle went through an inspection, making sure they were in compliance with the rules.
Friday was a practice race. Lee's worst experience of the trip came the day before the race started. "I was driving around the parking lot and the shifter came apart!" Fortunately, they were assigned a mentor who put them in touch with someone to help. "Before I knew it, there were eight guys around my pickup, and we got it fixed!" The mentors became a valuable part of the race for Lee and Guerrero, checking on them at the end of each day.
Saturday, June 18, the Great Race began. Each of the 130 cars were given a start time, one minute apart, Old Bull was number 103. Thirty minutes before their start time, they were given a pack with instructions. "We had 30 minutes to study them before we had to be at the start," said Guerrero.
Each morning, the race would begin on the interstate to do the calibration. Guerrero explained that the instructions would say travel at 50 miles per hour for 34 minutes, at this sign, you start your stopwatch, it should take you "this amount of time" to get to this sign, "That's the calibration." After calibration, the route followed back roads, some paved, some not, and some extremely rough.
Their directions were very specific. They had to look for road signs, how many seconds you must stop at a stop sign, how many miles per hour you must travel for a specific number of miles, instructions for gas and eating stops. "We did not know the towns we were stopping in, only the miles to the next gas station or miles to our lunch stop," said Guerrero.
They had to look out for check points where people were, "When they would yell mark, you had to get the time of their mark, while punching your stopwatch recording the time, then start timing the next leg," said Guerrero, "We would check our time with theirs at the end of the day." If they encountered traffic, an accident, or some other delay, they would time their delay, keep track of it and report it at lunch or the end of the day, using the app on their phone.
"There were five legs of the race each day and when one leg was over, we would start a new one so if you were late one leg, it didn't matter because a new leg started so you were not behind the whole day," explained. "We were hoping for an ace, meaning perfect time for a leg but we had several where we were only two or three seconds off."
Each day, the two worst scoring legs were deleted, and that was the total score for the day and at the end of the day, they would report each of their five legs start time, arrival time, perfect time of what you were supposed to run that leg reporting by using an app on their phone. There was no cheating because they did not know what the perfect time for each leg was, only getting a printout of how they did at the end of the day.
"I got nervous every day!" said Roxanne, "I had my nose down, paying attention to instructions, the road and the speed, and I had a lap desk, with the three-ring binder attached to it with velcro."
The worst part of the experience for Guerrero was getting lost. "You had no idea where you were because the instructions did not tell you what towns you were going through, what road or highway you would be traveling on, it was a high level of anxiety!" She explained, once you know you're lost, you go back to where you were, then pick it back up and finish,
Each morning their routine was the same, "But there were always changes, each morning there would be a sheet with emergency instruction changes, like in stage four, road construction, so I would have to add them to my notes," Guerrero explained.
As the race progressed, Guerrero began highlighting things that would come quick, "Like first paved road or certain things I knew I probably missed." She recalls one day the instructions said there was a gas station at a particular spot, but they missed it because the sign was behind of row of trees, "I missed it completely, but we're not from here, and we're not used to all the trees."
"We worked well together, he would call out what he saw was coming, which helped, but we didn't get lost that often and it started getting fun towards the end," said Guerrero, but they learned quickly, they were not able to casually visit, Lee said, "We would get distracted, first thing you know we would miss a sign."
Lee added, "There was times at the start when we made a mistake and I'd get upset, but I'd tell myself, that's not what I'm here for, I'm here to do this and finish the race, so I would tell her that we're both new, calm down, and she'd say, I can't help it, I can't help it!
They were given a down home welcome everyplace they stopped. At the end of the day, they would park, get out of their vehicle, "The people were there, wanting to visit, asking Kerry about the pickup, sharing stories like my grandpa had a pickup just like this, or the women would say, I had my first date in a pickup just like this," said Guerrero.
A few highlights from them, driving by the sight of the famous Woodstock Music and Art Fair took place in 1969. "We hardly had time to look at it let alone take a picture," said Guerrero, but she did grasp some of the beauty of Lake Superior, "It was beautiful!"
Lee remembers a challenging end one day as they drove through rush hour traffic on the south end of Chicago, "Can you imagine a 55 Chevy, during rush hour in Chicago?" Guerrero did snap a picture of the beautiful water fall view from Main Street at one of their lunch stops in Montour Falls, New York. A view of Lake Superior was the highlight for Guerrero. They both agree the stop in Erie PA, where they enjoyed a catered meal, a jazz band up top to entertain them at the historic Warner theater, was one of the best.
The Lee/Guerrero team number 103 finished 102nd, 33 minutes, 10.00 seconds off the perfect time over the 2,300 nine-day trip. The Grand Champion winning car was a 1932 Roadster, winning $50,000.00 and only 46.98 seconds off the perfect time.
Lee said, "I was very happy we made it to the end of the race, a lot of guys would joke about couples getting a divorce, taking separate flights home, and we saw some of that!" The two would joke with people about it and say they were not married. So the only thing they would have to worry about was where they were going to hide the body!"
Guerrero said, "It was a great accomplishment, I was so far out of my comfort zone the whole time, but Kerry knows his pickup, what it's supposed to sound like and it ran a good race, there was not a day we missed because it broke down and we supported each other which brought us to the finish line as a team." But she laughed, "The best part is, he had to listen to me, I was telling HIM what to do."
Old Bull averaged 10.7 miles to the gallon with a tank capacity of 17.5 gallons. They carried gas, and spare parts but Lee said, "I did not need either, the old Bull did good, but he's going to need some maintenance now!" When asked if "Fats" popped into their head during the race, Guerrero said, "Oh yeah, Kerry would say come on Fats help us, help us!" Would they do it again? Lee commented he would like to, but its rough on a vehicle, and expensive.
The 40th Great Race in 2023 will pay tribute to Curtis Graf who has entered every race and the trophy will bear his name. It begins in St. Augustine, FL and ends in Colorado Springs, CO with lunch stops in Emporia, Great Bend and Lamar and Pueblo CO. Overnight stops are projected to be in Wichita and Garden City, who knows, we may see them coming through Syracuse!