TRAIL CITY BED AND BREAKFAST WINS HOSPITALITY AWARD
Lori Lennon and her daughter Tori Guldner work hard to keep Coolidge, Kansas on the map, continuing to improve their Trail City Bed and Breakfast/Log Cabins.
The Trail City Bed and Breakfast is actually a renovated saloon that was built circa 1885 in Trail City, Colorado. The building was moved across the border to Coolidge, Kansas (its present location) in approximately 1887.
The property was purchased by Lori Lennen and her mother Larue Lennen in 2011 who renovated it to today's B & B.
Future plans include the addition of a breakfast room on the south for guests to enjoy the mornings. The room would include comfortable furniture, television, pool table, and a public restroom. They will also upgrade the air conditioning in the guest rooms at the B & B, replacing the window units.
While their business receives great reviews as they strive to provide their guests with small town hospitality, their most recent review comes in the form of an award from 2022 Travel and Hospitality North, South & Central Americas Travel Awards programme.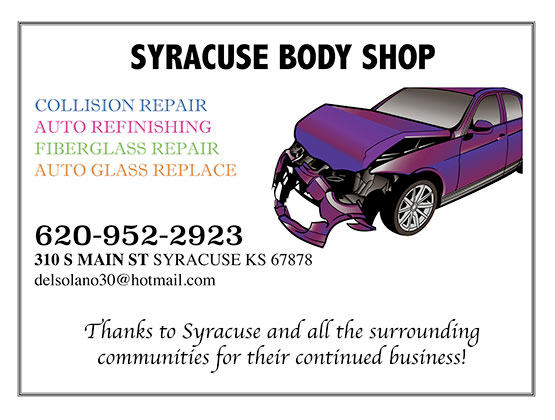 According to thawards.com, over 1,200 nominations were received and the standard of entries was incredibly high. Winners demonstrate their uniqueness, quality of services and facilities, and exceptional levels of customer care.
"A guest of ours recommended us to this group, so I checked into it and thought, oh my goodness these are high end resorts all over the world!" said Lori, not thinking they would have a chance to win.
They were a bit skeptical, thinking there would be a cost or an advertising fee attached. They found out it was an honor, and they would receive a complimentary package if they won. After several months, they were notified of the award, "It felt like it was a pretty big deal and we found out it was not the B & B but is was the guest houses, the log cabins!" said Lori.
The company researches nominees based on reviews from multiple third-party companies such as Expedia, Trip Advisor, and booking.com where they have quite a few reviews, "That's how we got into the top," said Lori.
"We're the only one in Kansas!" said Lori. She attributes the success to her daughter Tori. "The log cabins have been her thing, she helped design them, and decorate them." Lori designed the bed and breakfast before her daughter came to Coolidge, "So that is all her."
What a treasure we have in Hamilton County, especially Coolidge, not only to have two ambitious entrepreneurs, but who care about their small community and want to see it continue to thrive.
Lori Lennon returned to Coolidge in 2009 relocating from Arizona to help her mother disperse of the families' properties. She then took her mother back to Arizona to live with her. "Dad had passed, and my brother and I worried about her back here and that the properties were too much for mom," she said.
"As we were getting ready to have the auction for the buildings, I overheard people talking about some of the buildings saying these things are pretty worthless," said Lori, "Dad spent his time collecting these buildings so they could be restored, so we cancelled the auction and decided to sell off the properties themselves to someone who would want to continue that process."
The first sale was the restaurant on the highway, purchased by Ken Jordan within a couple weeks and they felt they were on a roll.
The next building was Potter's Opera House, located across the alley from the Trail City Bed and Breakfast, built by Garner T. Potter. She applied to have it listed on the National Register of Historic Places and was successful in 2011. It was built in 1886 as the town's first meeting hall and entertainment space. The building initially served an important community function as a place where churches could hold religious services and where school children could attend class.
As other buildings were constructed in Coolidge, this building's function shifted to that of a meeting hall and entertainment venue. For much of the twentieth century, this two-story limestone building served as the local Masonic Lodge. The building was nominated for its association with local social history.
With grants from the Kansas Heritage Trust Fund, the opera house now has a new roof, and work continues renovating the second story windows and doors, getting it weather tight for work to continue on the inside.
Another structure renovation included the removal of three foot of cement covering the bottom two feet of the limestone at the base of the building. "Unfortunately, it held the moisture, causing damage to the limestone so now that it is off, we can seal the limestone after the 55 badly damaged stones have been replaced," said Lori.
Their vision is to one day host community events in addition to host Trail City variety shows. "As we finished renovating the second story windows, it's like you could feel the building talking to you," said Lori.