Future Bulldog Girls Summer Basketball Camp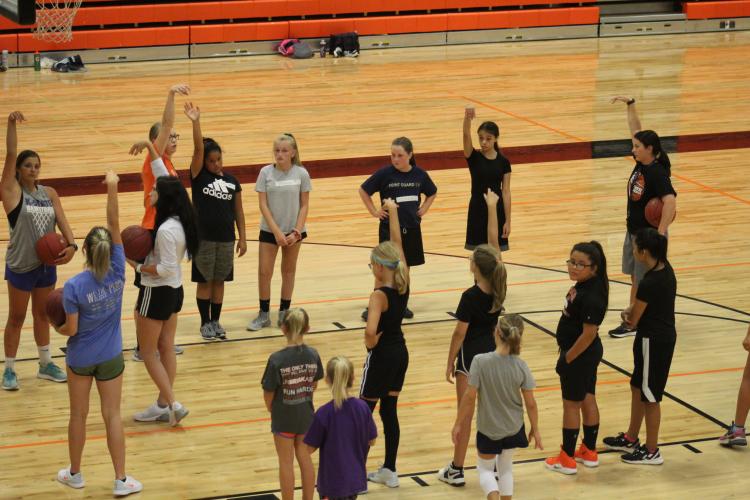 Future Bulldogs girls summer basketball began on Monday, July 13, with 23 girls in attendance, grades 3rd through 6th grades. The camp will come to an end on Friday, July 17. The girls underwent temperature checks, with parents answering some basic screening questions and were instructed to use hand sanitizer before going to the court.
This is the third year for the camp and according to organizer and high school girl's head basketball coach, Kendra Fyler, she wants to be able to reach out to younger girls, to build relationships and help them develop a love for sports. The first year she tried working with specific grades, but she feels there is a higher energy level with the four grades together.
Assisting her again this year is Lauren Durler and Emily Finlay who wanted to help and aspire to become coaches themselves. Also assisting are several National Honor Society members who volunteer for community activities in addition to head jr. high coach, Amy Norton. "Coach Norton does a good job of coaching the jr. high girls, so they know what to expect in high school basketball," said Fyler.
The girls are working on some fundamentals which, Fyler hopes, can help during Syracuse Youth Activities basketball during the winter. "Because SYAA coaches have a limited amount of time to spend with the kids, I hope by teaching them a few basics, it will be easier for everyone," said Fyler